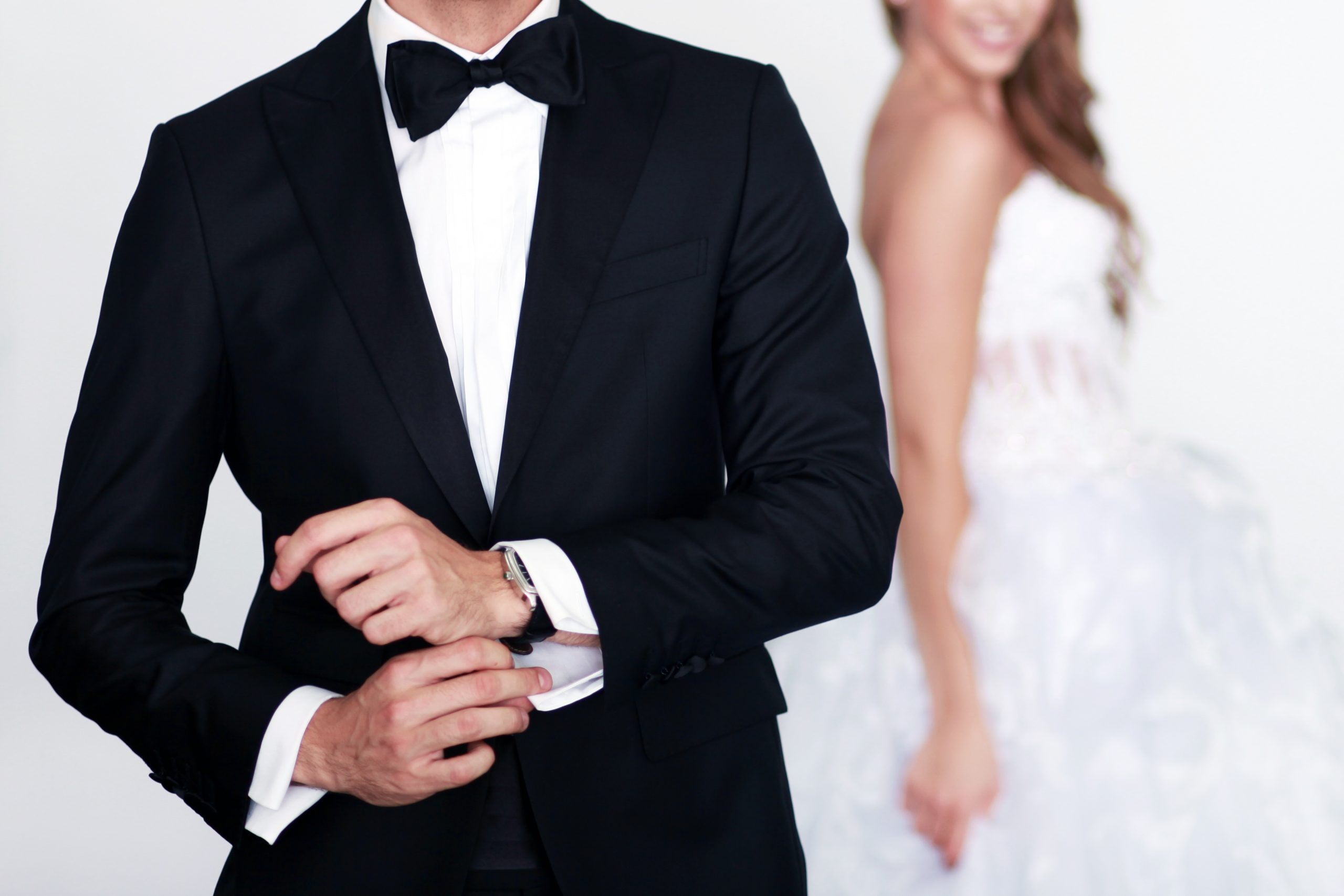 Buying a wedding suit is difficult because it requires careful preparation. Match the suit to the nature of the party and your manner.
Elegant and comfortable wedding suit
If you already have the perfect bridal candidate and a wedding date set, it's time to choose the perfect outfit. In your wedding suit you will stand in front of all your family, friends next to the most beautiful bride. Photos and videos of this event will be a souvenir for a lifetime. You will show them to your children and grandchildren.
However, in addition to the perfect appearance, also remember about your comfort. You can even spend more than 12 hours in this suit, many of them on the dance floor.
Is it worth listening to the groom's dress advice that he should be dim so as not to overshadow the bride? No suit will compete with a wedding dress. If you fancy a distinctive, eye-catching suit model then go ahead. On that day you both should stand out from the guests.
Choose a suit style that suits the occasion
Men's suits available in the market come in many genres and types. Some of them are highly formal, while others represent casualness and nonchalance. Which direction you should look depends on the nature of your wedding and the entire wedding reception
If you are planning a very lavish event in a palatial hall with glamorous decor, you should definitely go for a finely tailored three-piece suit. In case of a late wedding around 6 pm or after dark, even opt for a tailcoat or tuxedo. Wearing a vest under a jacket theoretically means more material and more warmth, but remember that according to savoir-vivre rules a groom should not take off his jacket if he does not have a vest under it. A slim suit is now very popular among fashionable gentlemen. The slim-fit jacket and tapered pants look extremely elegant and fit very well.
For a less formal event, a dinner for the closest family, an outdoor wedding or a rustic wedding, you can afford a more casual suit. Opt for a single-breasted jacket, which is the perfect combination of elegance and comfort. Current trends encourage interesting combinations and a relaxed approach to fashion. If you like, you can mix and match blazers and pants from different ensembles. However, it is better to consult with the bride beforehand. Some couples also decide to combine their formal wedding outfits with sports shoes. The most important thing is that you feel comfortable and relaxed.
What color wedding suit to choose?
The popular black is a classic of the genre. A black suit does not need advertising. Among the notable colors nowadays there are also blue and shades of gray, and navy blue makes a real furore. Ashen suit is a very popular model for weddings in boho style. It blends beautifully with both the bride's dress and the entire color scheme of the decorations.
For grooms who like to be original, a suit with a contrasting vest will work. Trendy checkered pattern is another interesting proposition for brave men, opting for casual elegance.
Tailor-made suit or a suit from the store?
Suit is an outfit, which must be perfectly tailored to look good. It is very difficult to find one in which both the pants and the jacket fit well. That is why it is best to order a wedding suit made to measure or have it altered by a dressmaker. Then you can be sure that your silhouette will be proportional and its advantages emphasized. Additionally, you can count on complete comfort and maximum freedom of movement, especially if the suit is made of good material. When looking for that one and only wedding suit, be sure to check out MILER MENSWEAR's offer https://milermenswear.com/kategoria/garnitury. Here you will find or have sewn the highest quality elegant suit, as well as a casual suit for work and less formal occasions.
Main photo: customer material