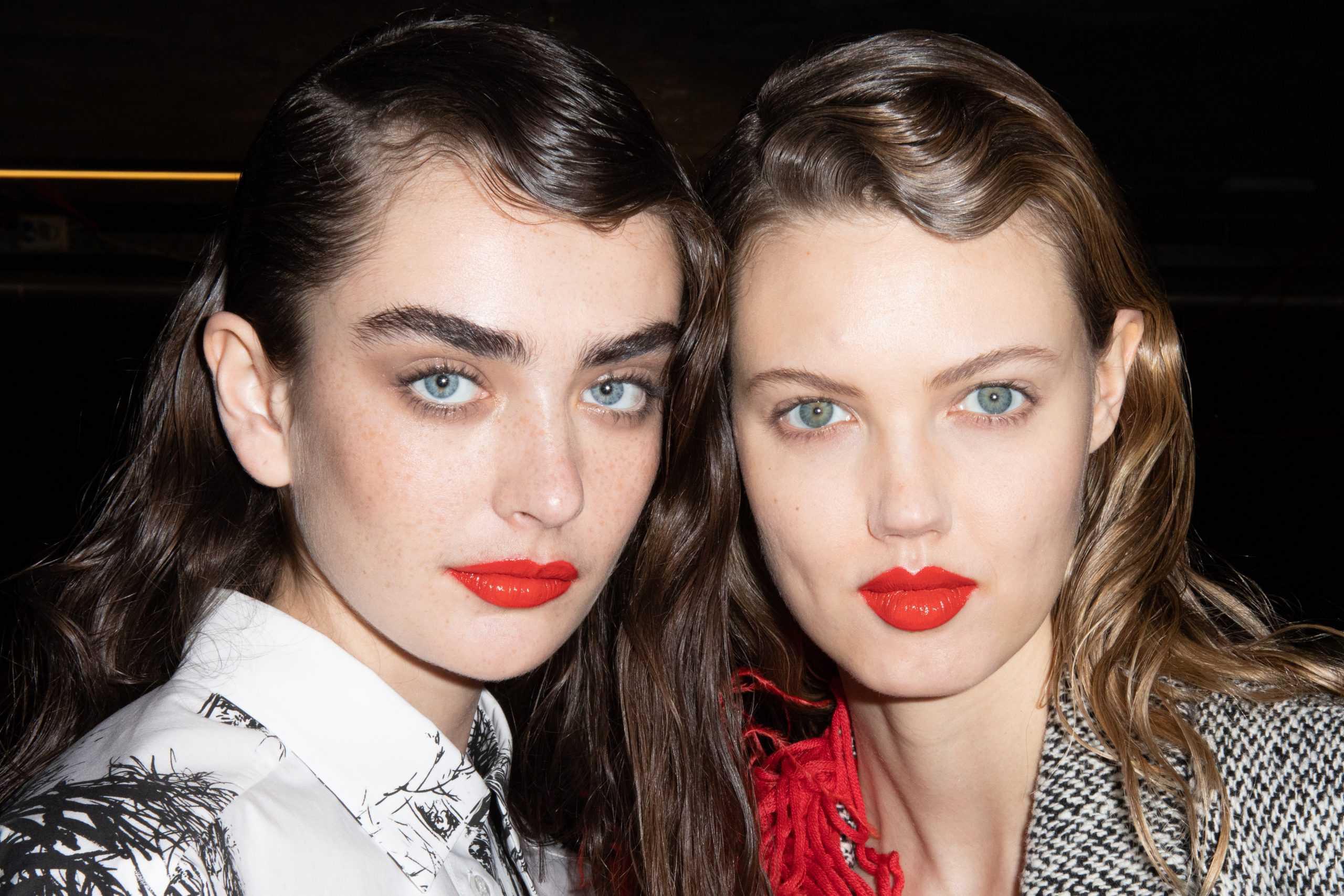 The task of makeup is to highlight our beauty and cover any imperfections or flaws. Makeup trends come and go, but there are elements of makeup that are in vogue regardless of the season. It is worth to know them, and master their execution to perfection.
Timeless makeup is one that looks good regardless of the circumstances, the age of the woman and the chosen styling. A beautiful look can be achieved in different ways, for some it will be the lips emphasized intense red, for someone else to take care of a radiant skin tone. Over the years, many makeup tricks have become part of the makeup canon. Just as in fashion we can find clothes that should be in every closet, like a little black or white T-shirt, also in make-up techniques there are elements that look striking, regardless of the circumstances.
8 types of make-up that have been cosmetic classics for years
Moisturized skin
Dry and reddened skin never looks attractive. Every woman strives for a healthy and well-groomed complexion, which does not need to be covered with many layers of makeup. Moisturizing is achieved not only by using creams tailored to our skin type, but also through a balanced diet and a healthy lifestyle
Lips accentuated with pink lipstick
A subtle accentuation of the lips is a classic that makes us look very chic and stylish in just a few minutes. To give your lips a perfect look, you should first line them with a lip liner in a neutral color. A lipstick or lip gloss in a light pink, coral or nude shade works well for this type of make-up. These colors are suitable for people with fair skin as well as for those with olive skin
Highlighting Cheekbones
Makeup that accentuates your cheekbones will enhance your beauty regardless of your face shape. You can begin the art of contouring by shaping your face with an illuminating concealer and a bronzer. Finish off your look with a dusting of blush
Striking Eyebrows
Beautifully defined eyebrows are a fantastic way to make your look more expressive. A few eyebrow styling products are enough to achieve a sensational effect. It is recommended to start the process with thorough brushing of eyelashes with a small brush, then mark the shape with an eyebrow pencil, which we fill in with a color similar to our natural hair
Black eyeliner lines
Black swallow lines drawn with eyeliner on the eyelid do not disappear from fashion shows. It is an element of makeup very often used on everyday basis and as makeup for special occasions. It is important that the lines are symmetrical and made in a perfect way, only such makeup will give depth to the look
Smokey eye
Smokey eye is the most popular type of makeup, which we often choose for special occasions, but in a more subtle version we can also wear it to work. The basis of this type of make-up is a skilful combination of several shadows on the eyelid. Perfect shades to use are grays, browns and even heather-colored shadows
Red matte lips
When we think of makeup, the thought of lips painted with red lipstick immediately comes to mind. Not every woman feels comfortable with such expressive and bold make-up, however, many ladies love to have red on their lips. Lipstick must be perfectly applied to the lips to give a chic and elegant look
Illuminated complexion
In recent years, a very desirable effect in makeup is the glow, or illumination on the cheeks or eyelids. Many women also use illuminating foundations, which make the skin look more rested. A product that each of us should have in her makeup bag is an illuminating concealer, which is great for hiding signs of fatigue
Read also: How to do smokey eye in three easy steps?
Main Photo: Rosdiana Ciaravolo/ Getty Images Entertainment/ Getty Images