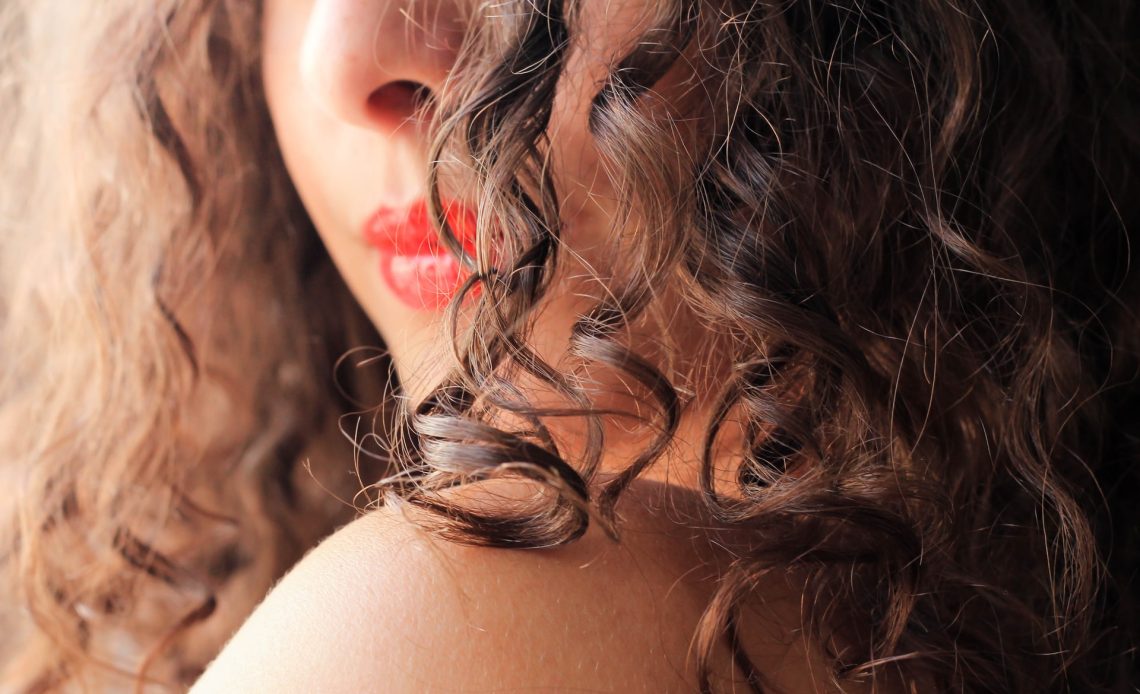 Do you want to create a storm of curls but don't want to damage your hair with curling irons or straighteners? Luckily, heatless curling methods have been invented. Most of them involve using what you have on hand and do not weigh your hair down. See for yourself!
Hair pins
Curls can be created using classic hair pins, which you probably have in your home. Start by washing your hair thoroughly and let it dry. It shouldn't be too wet, as it won't dry out when you roll it on the bobby pins, but it shouldn't be too dry either, as it will be hard to get the curl. Apply a small amount of styling product, e.g. mousse or spray, to your hair and divide it into strands. Then roll up each strand of hair until it wraps around your finger like a ring. Secure the rolled up strands with a bobby pin and leave them in place for at least 3-4 hours or preferably overnight.
Paper towel
For this unusual method, you need a sturdy paper towel that won't tear when pulled. Cut it into long strips, and divide your hair into three parts: the top two and the bottom one. Clip the ones you're not currently using so they don't get in your way. Wrap the paper strips along the long side to form sections that are 2 cm wide and several cm long (depending on the length of your hair). Grab one strand and wind it vertically onto the rolled up piece of towel. Then wrap the towel into a snail and attach it to the rest of your hair with a bobby pin. Allow the hair to dry on its own for several hours, or preferably overnight.
T-shirt
This method was used by our mothers and grandmothers when they didn't have curling irons, straighteners and heat guns. You will need an old, unworn T-shirt. Cut it into long and narrow pieces. Simply roll strands of hair around the T-shirt like you would roll up a sheet of papillote. Leave a piece of the fabric free and tie it at the ends. This keeps the pieces of T-shirt from falling apart while you sleep.
Hair elastics
Prepare thin scrunchies. Divide your slightly damp hair into strands and twist each strand into a snail. Now you can blow-dry your hair or leave it to dry. You can now blow-dry your hair or leave it to dry on its own.
Pencil
Use a pencil to create a storm of soft little curls. Work some styling mousse into your dry hair and distribute it throughout your hair. Wrap a strand of hair from the roots onto the pencil. Secure this strand with a bobby pin and repeat the process on the remaining sections. Leave your hair pinned up for 45 minutes and then run your fingers through your hair for more volume.
Headband
Use a headband to create soft boho-style curls, similar to the ones Taylor Swift wears. Gently spray your hair with water. Place an elastic band of fabric over your head in such a way that it overlaps your forehead. Wrap a strand of hair around the headband and go to sleep. When you wake up and remove the headband you will be able to enjoy your beautiful curls!
Sock
This is no joke! Beautiful curls can be curled on a sock! Take one and cut off the space for your toes. Roll the sock in such a way that it resembles a thick rubber band. Tie your hair into a high ponytail and spray with water. Put the elastic from the sock through the ponytail and slide it all the way down. Arrange the ends of your hair around the rubber band and roll strands of hair around it, wrapping them underneath. This will create a large chignon. Leave it in place overnight and in the morning, unbraid your hair and comb it through.
main photo: unsplash.com/Noémie Roussel