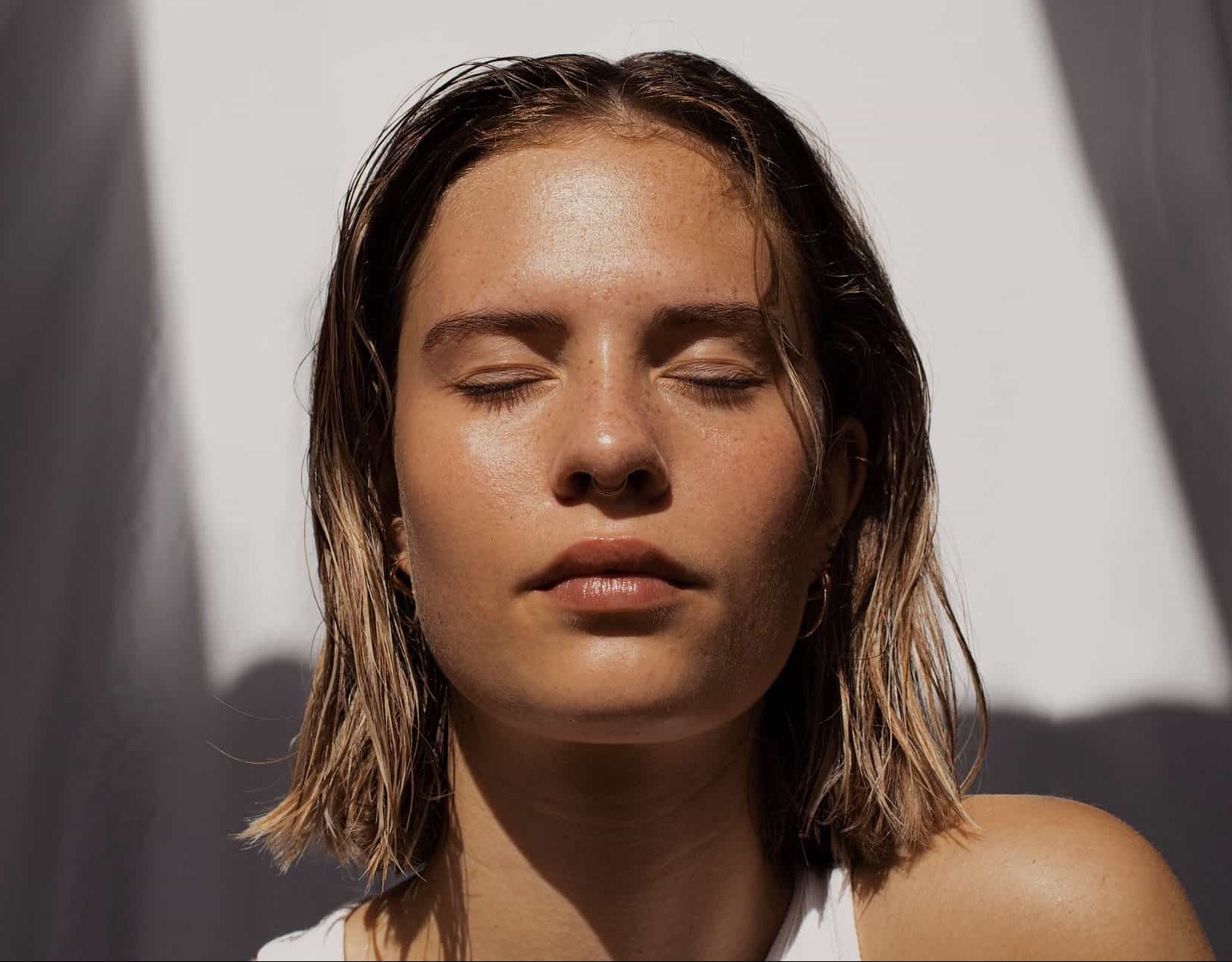 The next trend after glass-skin is cloud skin. The complexion appears to be just a shimmer away. This trend gives your face a dreamy expression. Lovers of highlighters will be delighted.
The creator of this makeup trend is Dominic Skinner from the Netflix show Glow Up. The makeup artist has used the combination of skincare and makeup flawlessly. Unlike glass skin, cloud skin creates a soft, hazy glow associated with a spring morning and light dew. Imagine a slightly overcast summer day and a strand of sunlight breaking through the clouds. The effect of such diffused light is what Skinner was aiming for.
How do you achieve such a glow on your skin? Here are three steps that lead to clouds. The ones on your skin, of course.
The key is to prepare the skin. It needs to be illuminated from within as well, so moisturizing is important. For this, choose a product containing hyaluronic acid, for example. Its hydrating properties will allow for a maximum soft glow. Wait until the cream or serum is absorbed and then apply a layer of face oil. This way your skin will be radiant. The next step is foundation or BB cream. Create an even base by using a brush or beauty blender. This way, you won't have to worry about streaks.
It's time to move on to the most important part of your makeup – powder. Apply your favorite powder to your cheeks, lower forehead and a small amount on your nose and chin. The selective matte spaces on your skin will help to create distinctive rubbings and textures like we see in the sky.
Read also What skincare trends will dominate in 2021?
Main photo: Fleur Kaan/ unsplash.com