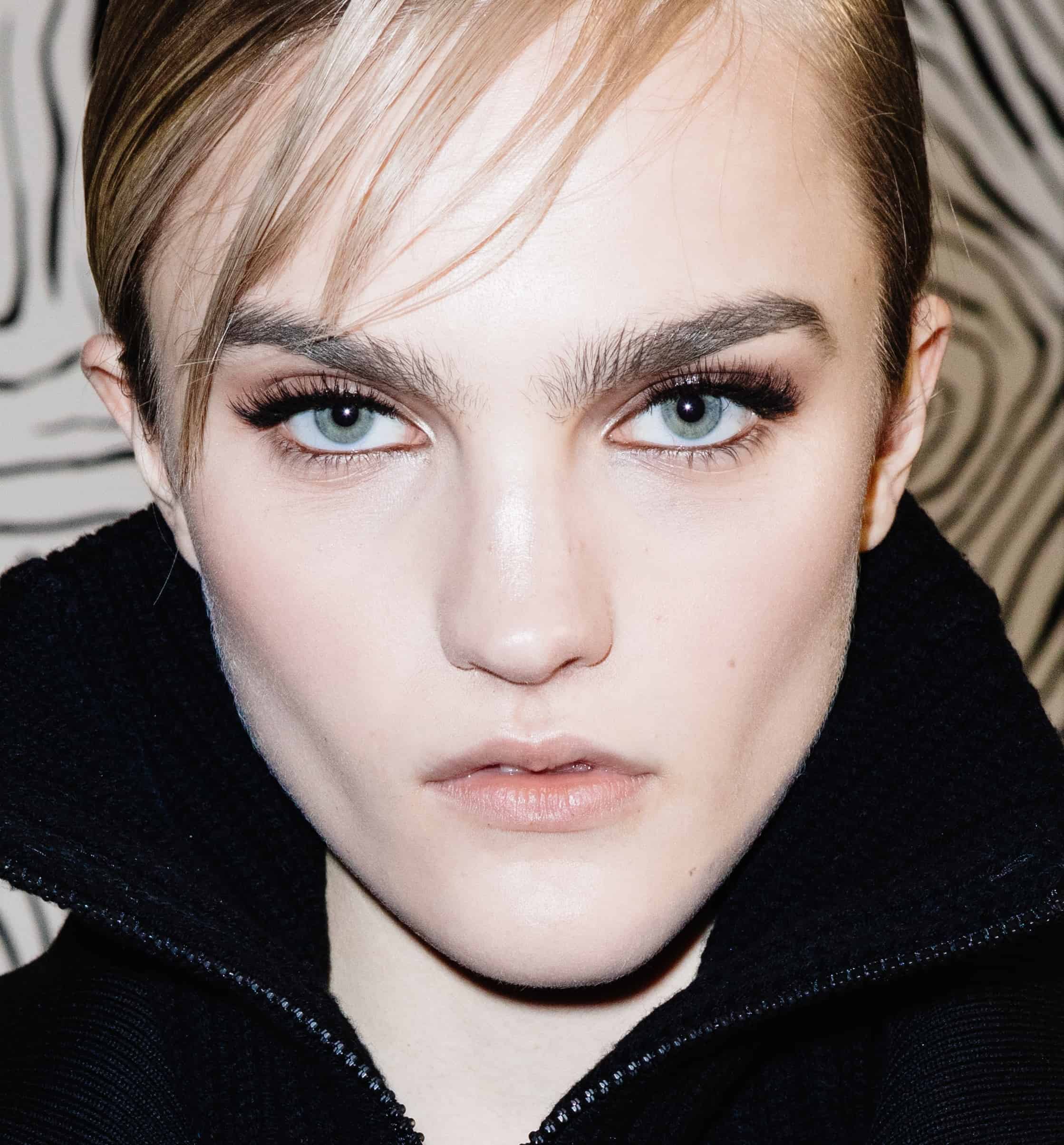 A beautiful array of long and thick eyelashes is a dream of many girls. Unfortunately not many of us have been blessed with naturally perfect eyelashes. Fortunately there are ways to thicken and increase the volume of eyelashes. Learn our tricks!
Eyelash extension treatment
This is currently the most popular cosmetic procedure to increase the volume of eyelashes. It involves attaching synthetic hairs to the natural eyelashes, which give the effect of beautiful, long and thick eyelashes. Eyelash extensions are performed in a beauty salon by a specially trained person. A badly performed procedure can be very dangerous. A beautician should have high quality products and equipment to do their job without risk to your health. Recommended accessories for eyelash extensions are offered by the store Noble Lashes.
Depending on the method of gluing false eyelashes, the effect can be delicate or very dramatic, like a doll. Choose what you like. If you are not a fan of strong, black fan, which give false brown eyelashes hair will be the perfect solution for you. Eyelashes in this color look much more natural and delicate. It's also a fantastic option for ladies with very light hair, where a dark eye frame can look comical in contrast to a delicate and subtle beauty. On the other hand, if you are bold and like to experiment with your look, colored eyelashes this is something for you. Crazy eye colors create a very intriguing effect. You can bet on a full fan in an unusual color or ask for a few colorful tufts to be woven in as interesting accents
Eyelash lamination
Eyelash lamination is a fairly new procedure that involves temporary curling of the hairs, which gives the effect of longer and more voluminous lashes. Laminating is done with eyelash conditioners, dyes and keratin, which thickens and strengthens the lashes and fixes the darkening effect. During this procedure only natural lashes are exposed, without sticking synthetic hair, so it does not give the effect of thickening, but only thickening, darkening and optical lengthening of eyelashes. This is a great solution for lovers of natural beauty and delicate highlighting. The effect of curling and darkening eyelashes lasts up to three weeks after the treatment
Home methods for eyelash volume increase
A well-known home remedy for thickening and lengthening eyelashes is the use of castor oil, which accelerates hair growth, stimulates the growth of new eyelashes and darkens them. Applying it every night using a washed mascara brush will give you great results. Unfortunately, you have to wait a bit for it, because it is not a cosmetic treatment, but a systematic nourishment of the skin and hair, which gives results after several weeks of use. In the meantime, while you are waiting for the effects of castor oil treatment, you can of course increase the volume of your eyelashes with makeup. A well-chosen mascara will beautifully separate, lengthen and thicken your lashes. To enhance its effect use an eyelash curler, which will curl and optically lengthen your hair. If you like strong effect you can also stick on false eyelashes on the strip or in clumps
Eyelash conditioning treatments or eyelash extensions are increasingly popular ways to increase eyelash volume. Long, thick eyelashes add mystery and charm to the eyes and emphasize natural beauty. With beautiful eyelashes, eye makeup is practically unnecessary, because they are the most impressive decoration
Read also: 8 makeup elements that will never go out of fashion
Main photo: Rosdiana Ciaravolo/ Getty Images Entertainment/ Getty Images