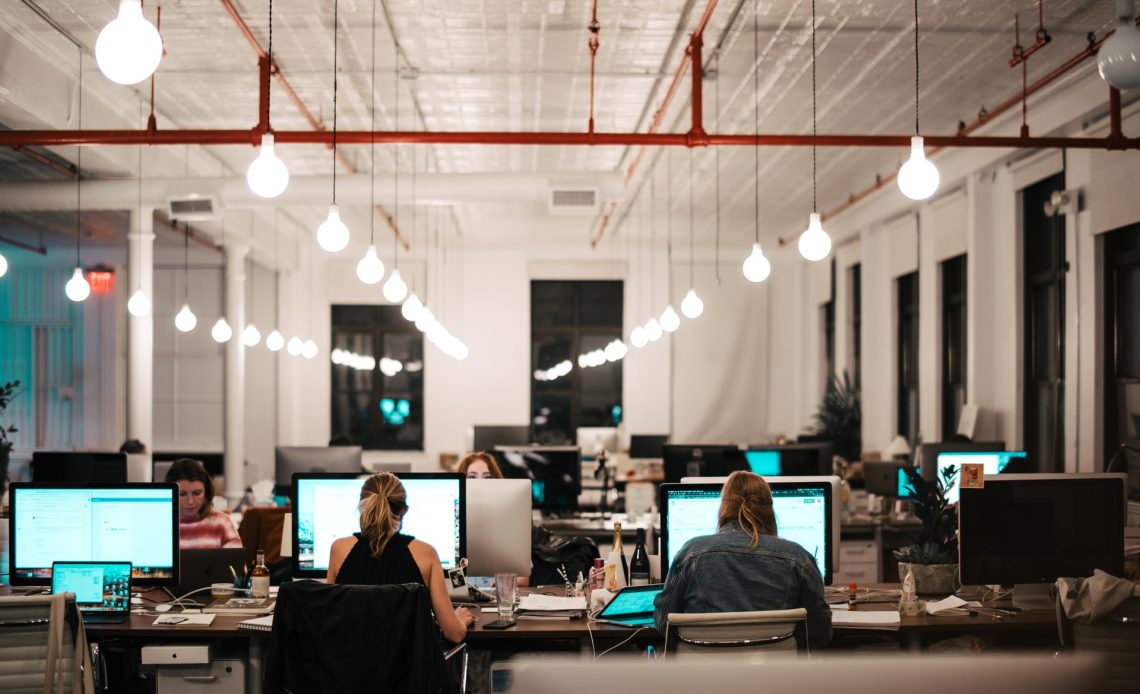 Employees often complain of back pain. All because they spend many hours at desks and computers. How should they take care of their backs?
People who work in a sitting position for most of the day often struggle with back pain. This is a common ailment of office workers. Can it be remedied?
Sedentary work can contribute to many health problems
Many office workers admit that it happens that they don't get up from their computers and documents more than twice throughout the day, and there are some who don't get up at all! Sitting for hours in one position, often not necessarily healthy, in a not very comfortable chair is undoubtedly a disaster for our backs. We can only wait for painful conditions to appear.
Why does the back hurt from a sitting position?
Sitting for hours at work causes the elasticity of the fascia to decrease and the fibers to "stick" together, so to speak. As a result, the body stiffens. Over time, you will notice that it is less and less limber, we will not be able to, for example, touch our toes with our hands.
It is worth taking care of the right exercises
Wanting to avoid back pain, it's worth taking a 5-minute break after every hour of sitting at a desk to move stiff muscles. Just take a few deep breaths in and out and raise and lower your shoulders. It's also a good idea to do some forward and side bends and perform shoulder circles. Tightening and relaxing the shoulder blades can also be helpful.
Each exercise is worth repeating several times and, at the end, taking a drag. Such exercises will not only bring relief to the back, but also improve concentration. However, it is important to perform them systematically, only then will they have the desired effect. It's a good idea to set yourself a ringtone or a reminder on your phone to let you know it's time to exercise your muscles.
It is worth using the services of a massage therapist
Having a sedentary job, it is important to regularly visit a massage therapist who will expertly take care of our muscles. Some large companies (usually corporations) even offer office massages.
You can also give yourself massages regularly on your own. Just get yourself a lacrosse, foam roller or tennis ball. Just lie down on it and move it up and down so that it moves along your spine. This will reduce muscle tension and stiffness and improve circulation.
It is also important… to drink water
The body should always be taken care of not only from the outside, but also from the inside. Therefore, proper hydration is necessary. Thanks to water, intervertebral discs are much more flexible, and this prevents possible damage and injury. So make sure to drink plenty of water every day. It's a good idea to buy it at a vending machine as far away as possible to get some extra exercise.
main photo: unsplash.com/Israel Andrade