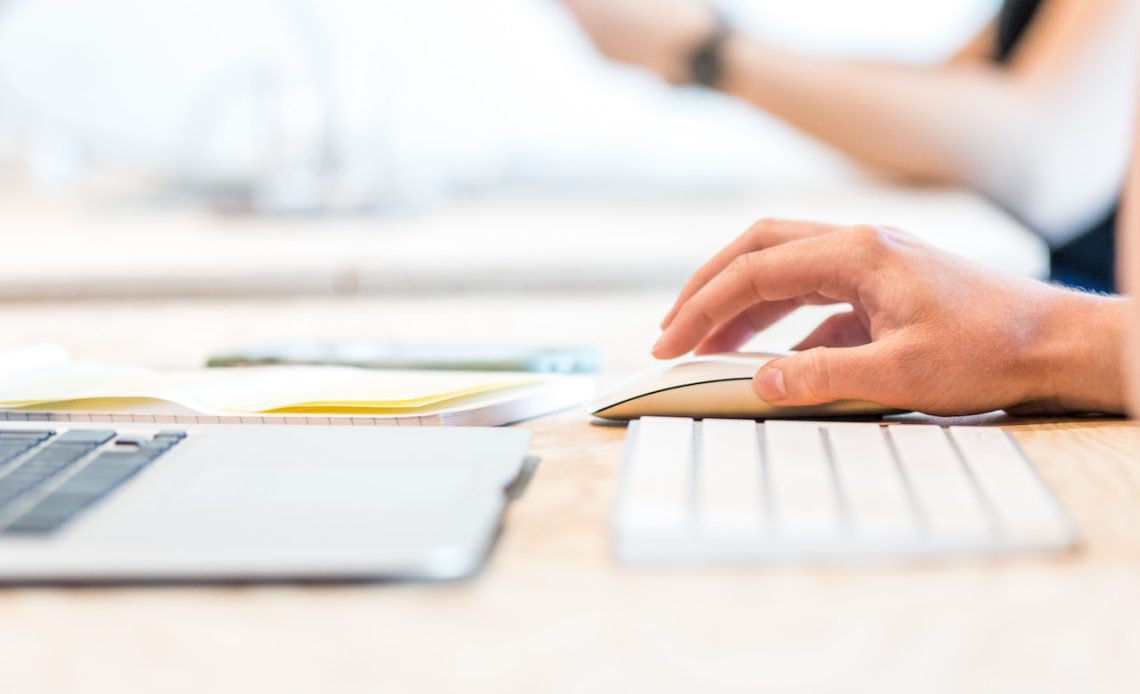 Local businesses rely on word-of-mouth and positive reviews to win over new customers, as well as keep their current ones happy and coming back. To do this, it's important to ensure your shop can be found online by both customers looking specifically for you, as well as those looking just to browse the area and make a purchase from the first place they find. If you focus on local SEO services, you'll be able to easily promote your shop on Google and other similar search engines.
How small businesses can rank higher in Google?
If you want customers to be able to find your shop when they search for relevant keywords, then you need to make sure you have a strong online presence. This means having a website that is optimised for search engines, as well as a social media presence.
Did you know that nearly 60% of consumers use Google to find local businesses? That's why it's important for your business to show up in local search results. Local SEO is all about optimizing your website and online presence to make it easier for people in your area to find you. When people search for businesses or products online, they often include a location. For example, clothing shops near me. If you own a local business, it's important to make sure you're visible in these searches.
Implementing an SEO strategy for local business
SEO for e-commerce means buying and selling of goods and services, or the transmitting of funds or data, over an electronic network, primarily the internet. These business transactions occur either as:
business-to-business (B2B),
business-to-consumer (B2C),
consumer-to-consumer (C2C),
consumer-to-business (C2B).
E-commerce and local visbility strategy go hand-in-hand. By optimizing your website for local search, you can reach new customers who are looking for businesses like yours online. Plus, locality is an affordable way to market your business, and it can be customized to fit your needs. Optimization is a flexible tool, so you can adapt it to your needs.
Local buyers personas
To create an effective local SEO strategy, you need to start by understanding your audience. Who are your potential customers? What needs do they have that your business can fill? What are their buying habits? Once you have a good understanding of your local buyer personas, you can start developing a plan to reach them. Check what the population of your city looks like. Find out more about gender, age, education, neighborhood of residence, work, and interests. This makes it easier for you to specify search intent.
Keyword research
Before you can start promoting your local shop online, you need to do some keyword research. This will help you determine what potential customers are searching for and how you can best reach them. To start, brainstorm a list of keywords that are relevant to your business. Then, use a keyword research tool like Google AdWords Keyword Planner or Moz Keyword Explorer to get more ideas and see how many people are searching for each term.
Did you know that you can use localisation as a way to improve your chances of ranking in Google? Localisation is the process of making your website more relevant to users in specific geographic areas. By adding location-based keywords and phrases to your content, you can make your site more visible to people searching for products or services in your area.
Creating engaging content
As a small business owner, you know that one of the best ways to promote your shop is by creating engaging content. After all, great content is what helps draw customers in and keep them coming back for more. But what exactly makes for engaging content? Write about something people want or need. Keep it real and relevant so readers will be compelled to continue reading. Write concisely – short sentences make it easier for readers who may be skimming. Write in an active voice. It keeps readers engaged. Lastly, use strong keywords – Keywords should be woven into sentences without sounding unnatural.
Shoppers are looking for more than just a product image
Shoppers are looking for a connection to the product. They want to know where it came from, who made it, and how it can benefit them. By promoting your local shop online, you can create that connection and build trust with potential customers. There are two main ways to do this: using Google My Business and using social media profiles.
Create "About us" section"
Your "About Us" page is one of the most important pages on your website. It's where you tell your story, build trust, and explain what makes you different. Introduce yourself. Provide a short introduction about who you are and why you're in business. Explain why customers should choose your business over the competition. List some of your top-selling items or customer favorites. Provide examples of ways in which customers can expect personalized service from your business.
Be mobile
If you want potential customers to find your local shop when they search online, you need to make sure your website is optimized for mobile devices. More and more people are using their smartphones and tablets to search for businesses, so if your site isn't mobile-friendly, you're missing out on a lot of potential customers.
Create an event
If you have a local shop, promoting it online is a great way to reach more customers. Some of the best ways to do this are by creating events (on Facebook) that can help attract people from outside of your immediate area and then telling them about those events through social media ads and organic posts. Involve the local community.
Last words
As a local business, it is important to be visible in both the physical and digital worlds. By optimising your website for local SEO, you can increase your chances of being found by potential customers online. Additionally, using e-commerce platforms can help you reach a wider audience and boost sales. With such a large customer base already on these sites, it's easy to see why many businesses choose this route. 
Main photo: Lex Photography/pexels.com