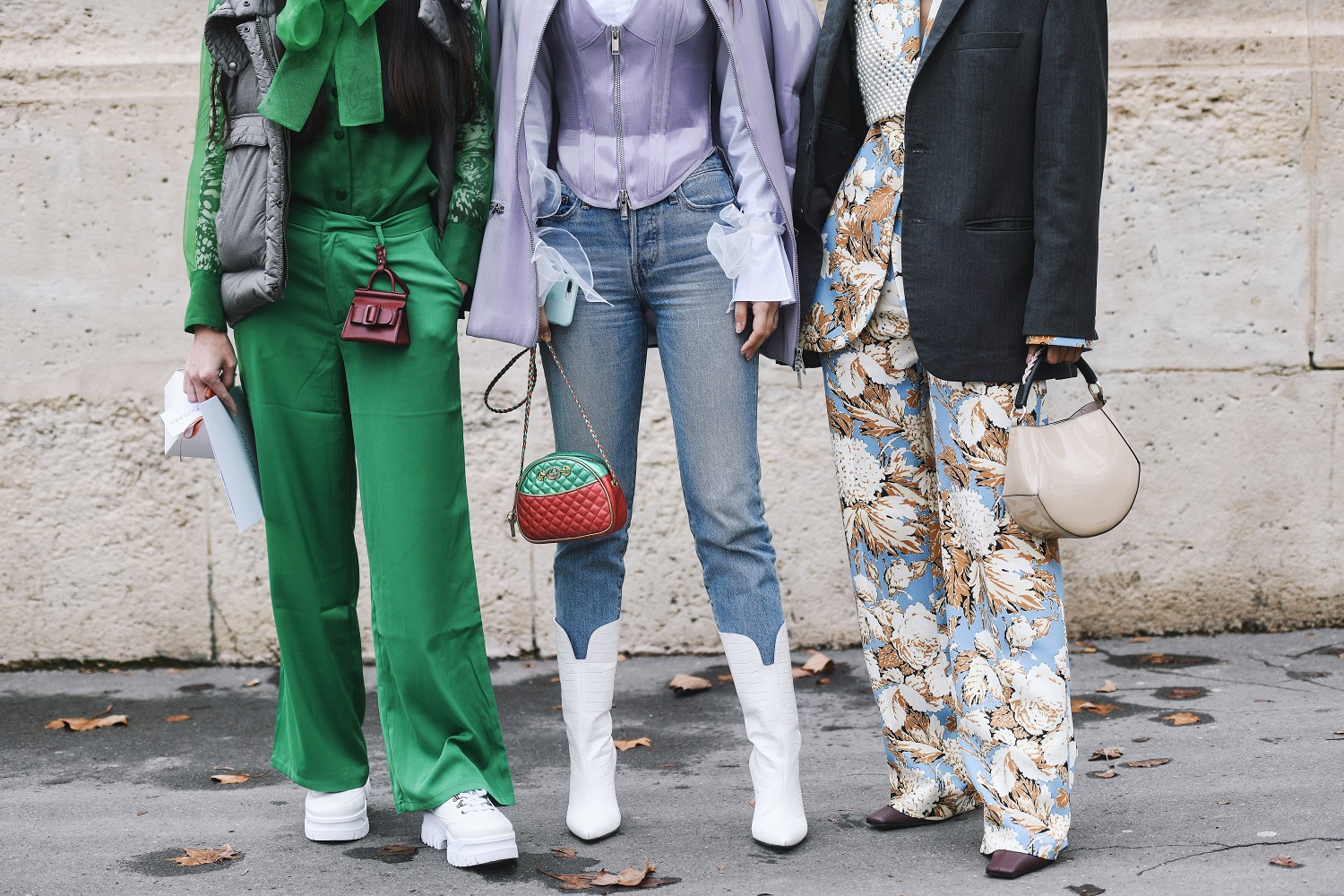 There are many elements that make up a stylish look. So which looks should you go for to make sure you look like a true fashionista every time? We have put this topic under the microscope for you and created a little tutorial on how to add a fashionable touch to your outfit. Ready for this lesson?
A fashionable outfit does not always have much to do with labels. Super stylish outfits are created regardless of whether a given outfit costs a few zlotys or half a salary. What is more, it does not always have to do with wearing the hottest trends. So what is the secret? Mostly in the details. But if this topic sounds confusing to you, check out our tips to help you achieve a perfectly stylish result. And all this without a lot of expense and effort.
How to create a fashionable outfit simply and inexpensively?
1.Opt for colors
On the one hand, there is a perception that the fashion industry wears black, but on the other, fashionistas like to stand out. Therefore, even if they choose to wear black, they still add colourful accessories to their outfits. If you are brave enough to play with trends, mix and match different colors. But beware – it is easy to overdo it. So before you build your look, choose 3 colors.
2.Don't be afraid of total looks
An alternative to multicoloured looks are total looks that have been trendy for a few seasons now. So now you can confidently enter a room… you can now enter a room all in white and no one will think that you do not know what's on trend. Remember that individual elements of outfits do not have to be in exactly the same shades.
3.Wear sets
Stylish girls know that matchy-matchy stories are some of the hottest options and that you don't look like you're wearing uniforms at all. So it's worth making sure your closet has room for a trendy suit or a mini skirt and jacket duo
4.Give the green light to mixes of textures and prints
What's too much is not healthy? Usually yes, but not when it comes to a mix of prints and textures. Of course it's good to use common sense here too, but if you want to start playing with fashion, try combining two patterns first: checks or stripes and dots. Our advice? Combine different patterns and match them in terms of colors. Combine textures? Choose clothes with muted colors or simpler forms
5.Fall inlove with layers and play with proportions
Shirt, vest and blazer? Or maybe a short top, high-waisted pants and an oversize, loose jacket? All it-girls say 'yes' to such combinations! When creating such a set, just remember to always emphasize the slimmest parts of your body, so as not to add a few unnecessary kilograms with your styling

6.Mix styles
Elegant dress and sneakers? A down jacket plus heels? Although on the surface it sounds like a "how not to dress" guide, in reality it means a super stylish look. Besides, opposites attract, right?

7.Pay attention to accessories
The devil is in the details – nothing more, nothing less. Remember that one original and interesting accessory can change even the simplest look
Read also: How to wear a smart shirt? Here are 3 unusual ways