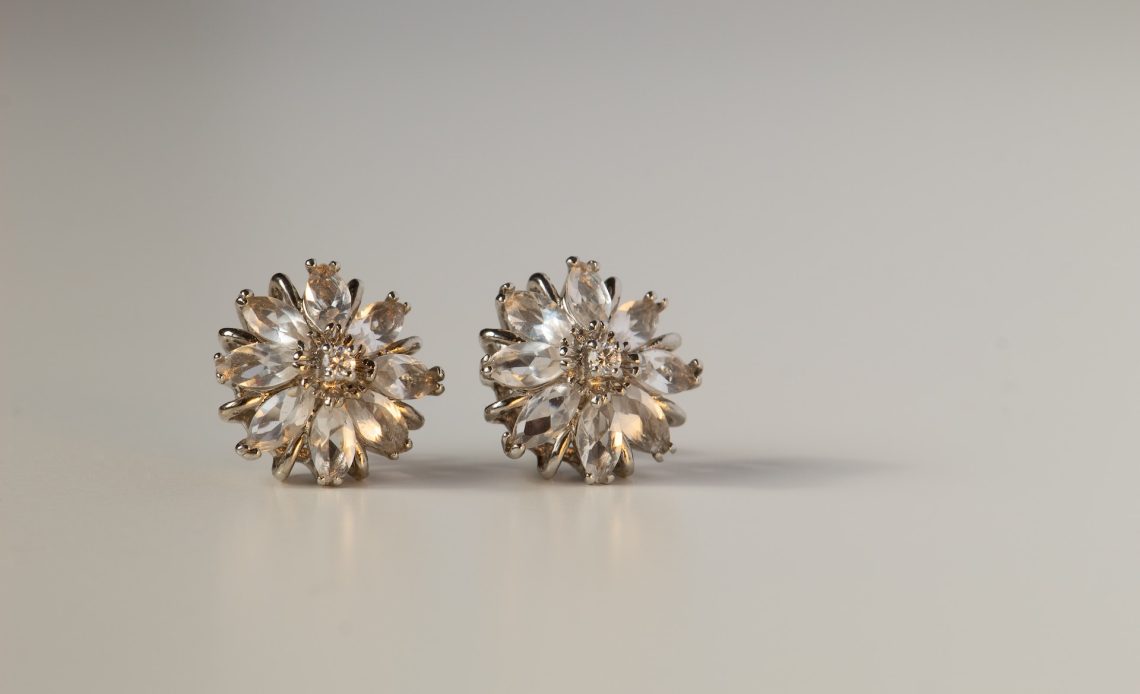 Earrings have been a staple accessory for centuries, enhancing one's beauty and completing a stylish ensemble. From subtle studs to elaborate chandeliers, earrings come in various shapes, sizes, and designs, allowing you to express your individuality and complement any outfit. In this article, we will explore the versatility and charm of chain earrings and how they can elevate your look for every occasion.
Chain Earrings: The Epitome of Elegance and Style
Chain earrings have gained immense popularity in recent years due to their unique and contemporary appeal. With delicate chains intricately woven together, these earrings exude an air of sophistication and timeless beauty. Whether you prefer dainty chains or bold statement pieces, chain earrings are a versatile choice that can enhance any outfit.
Casual Chic: Effortless Style for Everyday Wear
For your everyday looks, chain earrings offer a perfect balance between simplicity and style. Opt for small, minimalistic chain studs or hoops to add a touch of elegance to your casual attire. Their lightweight design ensures comfort throughout the day, and their understated charm effortlessly elevates your overall appearance. Pair them with jeans and a t-shirt or a flowy summer dress for an effortlessly chic look.
Glamorous Evenings: Shimmering Chandeliers and Drops
When attending special events or glamorous evenings, chain earrings can truly make a statement. Choose cascading chain chandeliers or dangling drops adorned with sparkling gemstones to add drama and elegance to your ensemble. These eye-catching earrings will catch the light and draw attention to your face, making you the center of attention. Perfect for formal occasions, weddings, or red carpet events, chain earrings will elevate your style quotient.
Professional Sophistication: Sleek and Polished Designs
If you're looking to make a polished impression in the workplace, chain earrings can be a perfect choice. Opt for sleek and refined designs, such as linear chains or geometric shapes. These minimalist yet sophisticated earrings convey professionalism and attention to detail. They effortlessly complement your power suits, tailored blouses, or sheath dresses, allowing you to exude confidence and sophistication in any professional setting.
Bohemian Vibes: Statement Tassels and Boho Chic
For a free-spirited, bohemian-inspired look, chain earrings with tassels or intricate detailing are an excellent choice. These earrings add a touch of playfulness and individuality to your outfit, capturing the essence of boho chic. Whether you're attending a music festival or embracing a laid-back weekend style, these earrings will complete your bohemian ensemble and make you feel effortlessly stylish.
Personalized Touch: Customizable Chain Earrings
One of the great advantages of chain earrings is their customizable nature. Many jewelry designers offer personalized options where you can select the length, metal, and even add personalized charms or initials. This allows you to create unique earrings that reflect your personality and style. Whether you prefer gold, silver, or rose gold chains, or want to incorporate birthstones or symbolic charms, personalized chain earrings add a special touch to your overall look.
Formal Affairs: Timeless and Regal Designs
For formal affairs, such as black-tie events or galas, opt for chain earrings with a touch of regal elegance. Long, cascading chains adorned with diamonds or gemstones create a stunning effect, framing your face and exuding sophistication. These earrings will beautifully complement your formal gown or evening dress, adding a touch of glamour to your overall look. As you enter the room, the twinkling chains will catch the light, creating an enchanting aura of elegance.
Casual Cool: Edgy and Contemporary Styles
If you're looking to infuse your casual outfits with a dose of edginess, chain earrings can help you achieve a cool and contemporary look. Choose chain earrings with unique geometric shapes or asymmetric designs to add an element of intrigue to your style. Whether you're rocking jeans and a leather jacket or a trendy jumpsuit, these earrings will elevate your casual ensemble and make a fashion-forward statement. Embrace your inner fashionista and let your earrings reflect your bold and fearless personality.
Conclusion
Earrings are a powerful accessory that can transform your look and reflect your personality. With the versatility and charm of chain earrings, you can effortlessly enhance your style for every occasion. From casual chic to glamorous evenings, professional sophistication to bohemian vibes, there is a perfect pair of chain earrings waiting to complete your ensemble. Explore the world of chain earrings, embrace your individuality, and let your jewelry tell your story.
Main photo: Mares Stefan/unsplash.com
Sponsored text