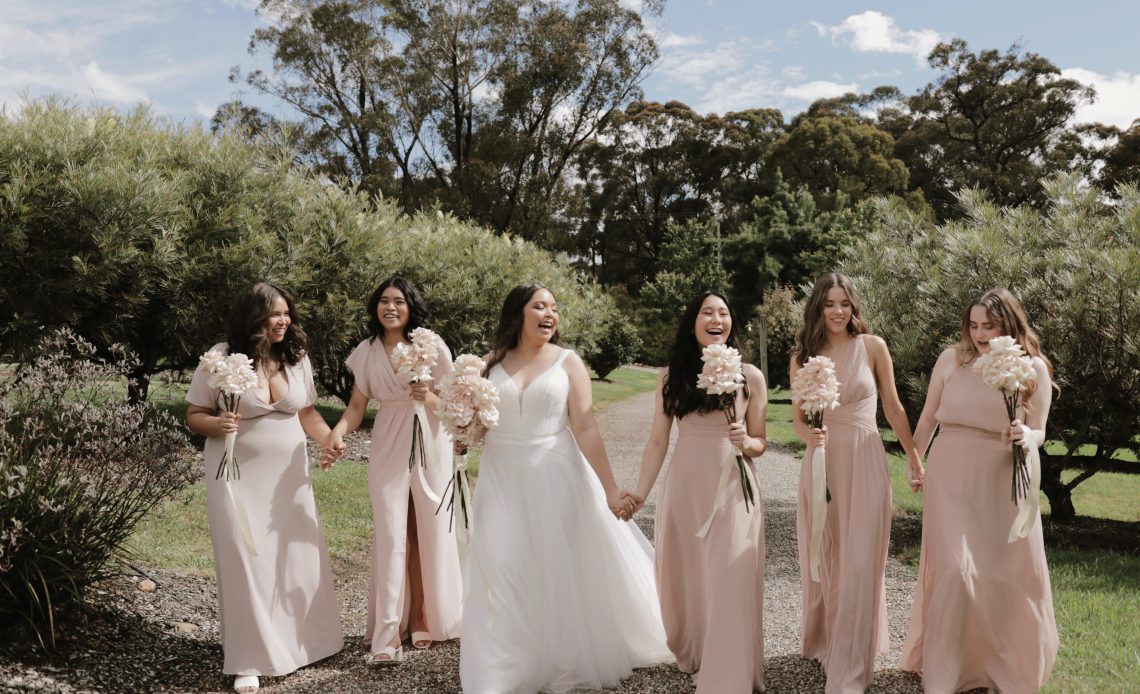 Wedding planning can be stressful enough without having to pick out the perfect dress for the bridal party. Picking bridesmaid dresses for a wedding can be tricky and sometimes difficult, but with a few guidelines, it can be done! When choosing bridesmaid dresses for a wedding, here are five key points to consider:
Color
When selecting a bridesmaid dress for your wedding, color should be at the top of the list of considerations. Think about the colors of the wedding decor, including table linens, bridal bouquets, and groomsmen suits. Choosing colors that complement each other and tie everything together can help the bridesmaids feel like a part of the bigger picture and the overall wedding design. Be sure to take a look at a wide range of colors, and look at each color in multiple shades.
Comfort
When shopping for bridesmaid dresses, it's important to prioritize comfort. Consider dresses made of lightweight, breathable materials like silk or chiffon, as well as silhouettes that flatter all body types. Bridesmaids should feel comfortable and beautiful, so pay attention to details such as neckline, length, and fit. Also, be sure to order samples so you can get an accurate idea of how the dresses will fit.
Season
Before purchasing bridesmaid dresses, make sure to take the time of year into account. Light colors and breezy fabrics are ideal for summer weddings, while winter bridesmaid dresses can have darker colors and heavier fabrics such as velvet or satin. Think about the outdoor conditions at the wedding location and select a fabric that is suitable.
Price
When shopping for bridesmaid dresses, make sure to stick to your budget. Many bridal boutiques offer discounts if you purchase several bridesmaid dresses at once. Also, it is a good idea to consider cheaper fabrics like cotton, as these will cost significantly less than fabrics such as silk.
Styles
There are many different styles of bridesmaid dresses to choose from, and the style should reflect the overall theme of the wedding. A beach wedding calls for airy and ethereal dresses, while a traditional church ceremony might require something more formal. When considering bridesmaid dress styles, think about whether you want something simple and classic, or something with a more dramatic and elaborate silhouette.
Finding the perfect bridesmaid dresses doesn't have to be difficult. By keeping these five key points in mind, you'll be able to make the right decision for your wedding. The right bridesmaid dress will tie everything together and make the entire wedding experience even more beautiful.
Main photo: Joeyy Lee/unsplash.com
Sponsored text