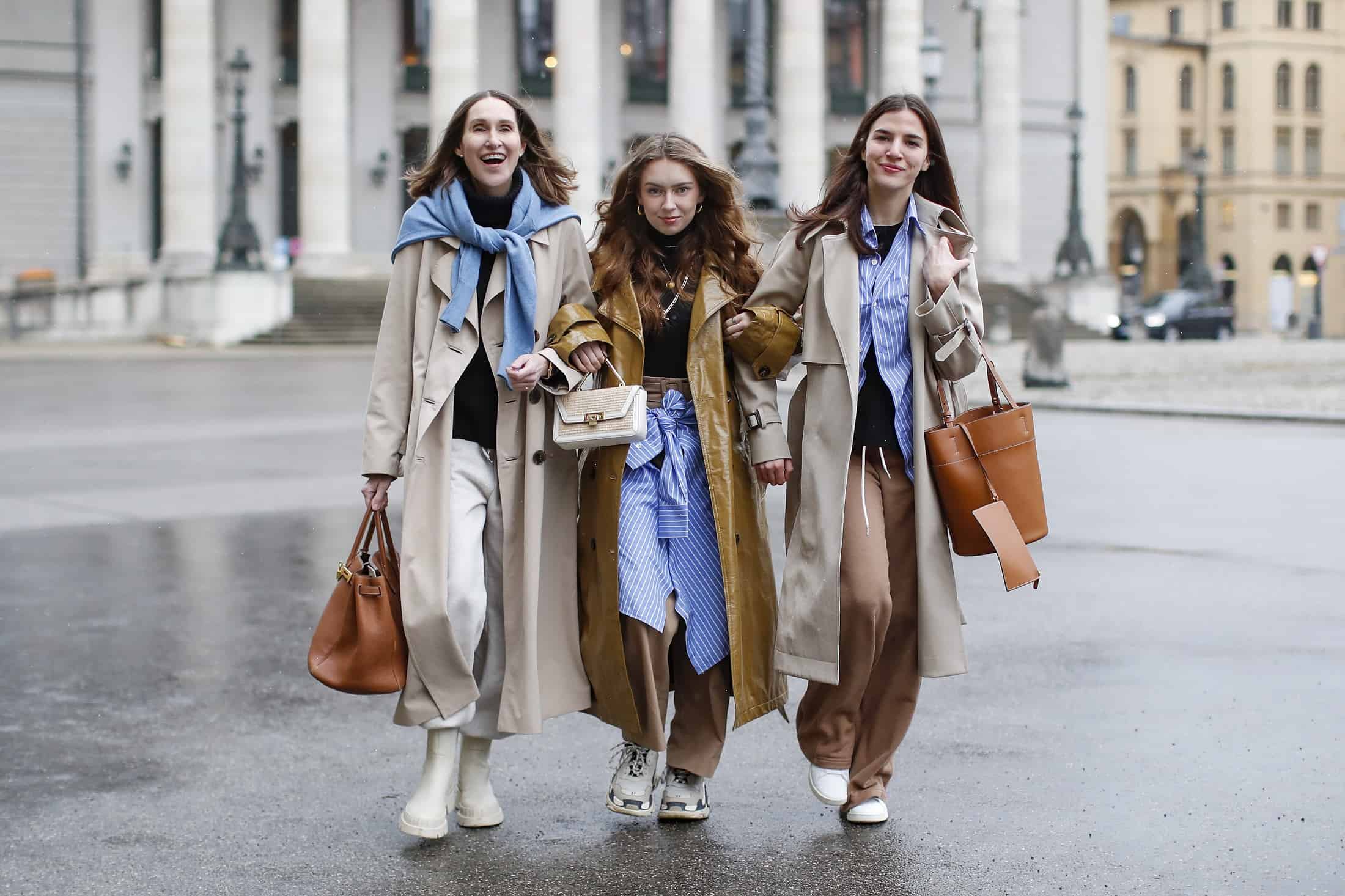 Trainers are associated primarily with British brands, especially Burberry. Its flagship and timeless (the brand's history dates back to the 19th century) product is a beige lined coat with a distinctive check pattern. It is also a pop culture icon. For many figures from history (Albert Camus, Marlene Dietrich) or Hollywood stars (Audrey Hepburn, Meryl Streep, Angelina Jolie) the trench has become a trademark. A decent coat can be not only a stylish element of spring and autumn closet, but also a good investment. It may cost more, but it can serve us for years.
Over the past decades, we have become accustomed to standard examples of a monochromatic coat – beige, dark brown, gray, black or blue. Today, trainers come in many different materials, cuts, lengths and colors. Some designers are experimenting with lapel shapes, fancy epaulettes, effective buttons and buckles or even artistic, painterly details on the material. This is the latest fresh and bold trend, as it is based on something very classic. It may be different from the trench of years ago, but that is its greatest advantage and has made it reign among fashionistas and celebrities.
Regardless of the cut and color, the trench is a very versatile accessory. We can wear it in a very official, office or casual version. The trench can be worn with an elegant dress or during a spring walk, with jeans and a t-shirt. You can find more styles of course on Instagram. See how one of the trendiest pieces of spring closet for spring-summer 2021 season is worn by it-girls!
Read also Go through your closets, at the bottom of them you can find the most fashionable handbag of the season
Main Photo: Streetstyleshooters/ German Select/ Getty Images