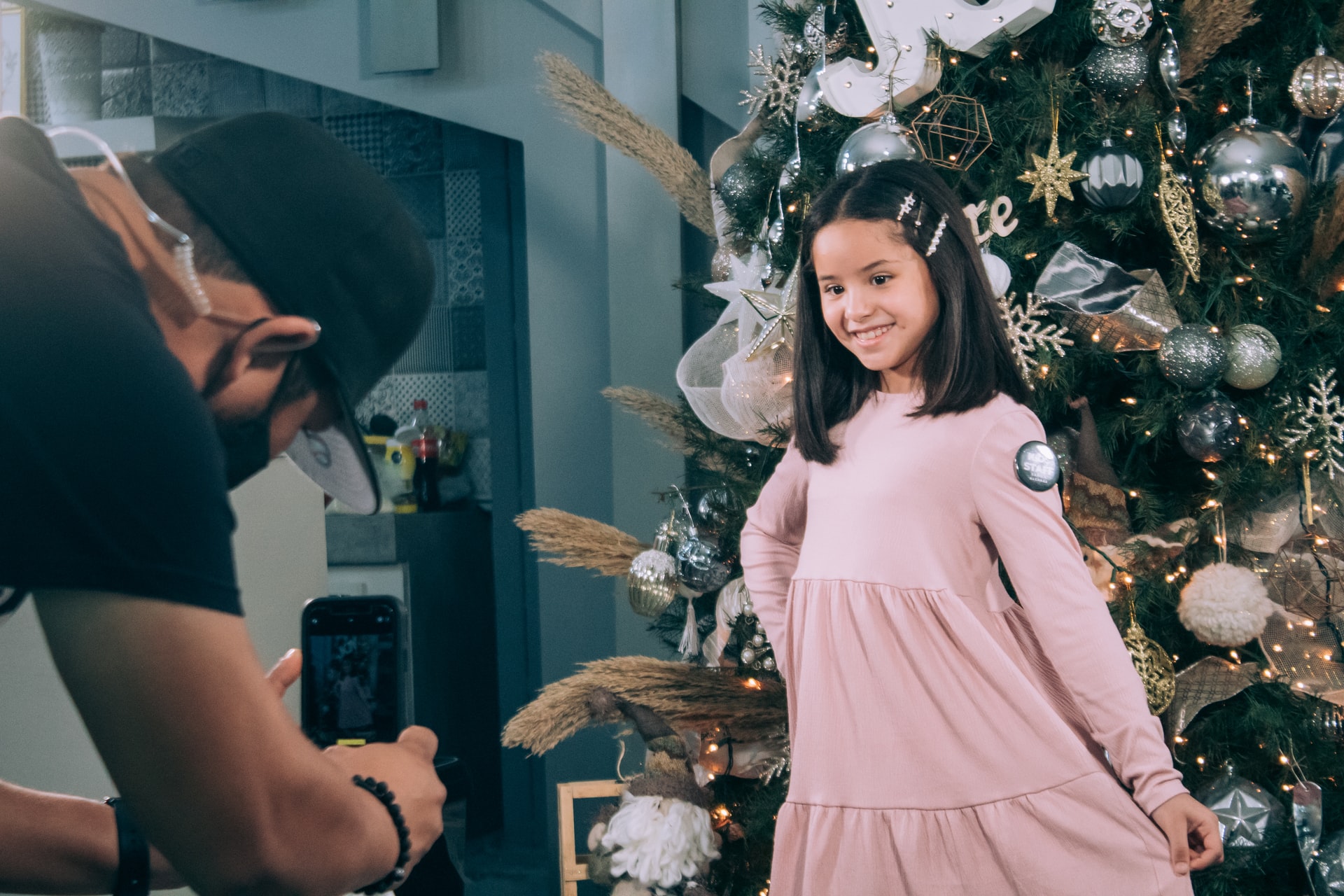 Christmas Eve is fast approaching. Regardless of whether you will spend it with your family, relatives, one or many people, take care of the appropriate arrangement of the table and… your own style. After all, Christmas is the perfect occasion to wear a unique outfit. We have prepared several outfits with dresses, shirts and leather skirts
Velour dress with a beautiful neckline
Velour rules this year. It all started with soft, tactile sweatpants and quickly moved on to other items of clothing as well, especially dresses. You will most often come across two types of velour dresses. The first is a fitted cut, deep neckline and elbow-length or long sleeves. The second one has a similar top, often also envelope-shaped, but the bottom is flared. It is up to you which one you decide on. Remember that the looser cut allows you to hide a possible protruding belly and Christmas eating.
Both styles come in classic black, but also in noble navy blue, deep green or fiery burgundy. Each of them looks perfect in the light of candles set on the Christmas table and Christmas tree lights. This is such an impressive creation that actually accessories are unnecessary.
Black dress and patterned tights
Another proposal with a dress moves the attention to the legs. All you need is a classic little black dress and patterned tights. Here you already have a real field of possibilities, as brands offer tights with any motif, so that each of us can choose something for herself. So there are tights with glitter, dots, stripes and geometric shapes, with lace and floral inserts. Some also have an additional accent color. With such a strong piece, limit the jewelry – let the tights take over its role.
Shirt – not just white
A shirt plus pants or skirt duo is also an undeniable hit. Choose a shirt made of shiny, satin material, which will look beautiful with candles and a Christmas tree. A timeless classic is a white shirt, but this time you may want to go wild and opt for red, cornflower or purple. You can create an equally good set with a lace shirt, with buffet or see-through sleeves, tied at the neck with a bow. There is certainly no shortage of proposals.
Leather skirt and flowing blouse
Leather is a hit this year, so make the most of it. Pair the leather skirt with a figure-flattering blouse or a shirt. Leather skirts can be either mini or midi length, while the cut – whether fitted or flared – has to be tailored to your body shape and preferences. You can also break the whole look and combine leather with a soft and fluffy sweater, even a slightly oversized one, tucked inside. Remember that the leather skirt does not have to be black, but could be caramel or olive green.
Which style will you choose this year?
Main Photo: Claudia Raya/unsplash.com