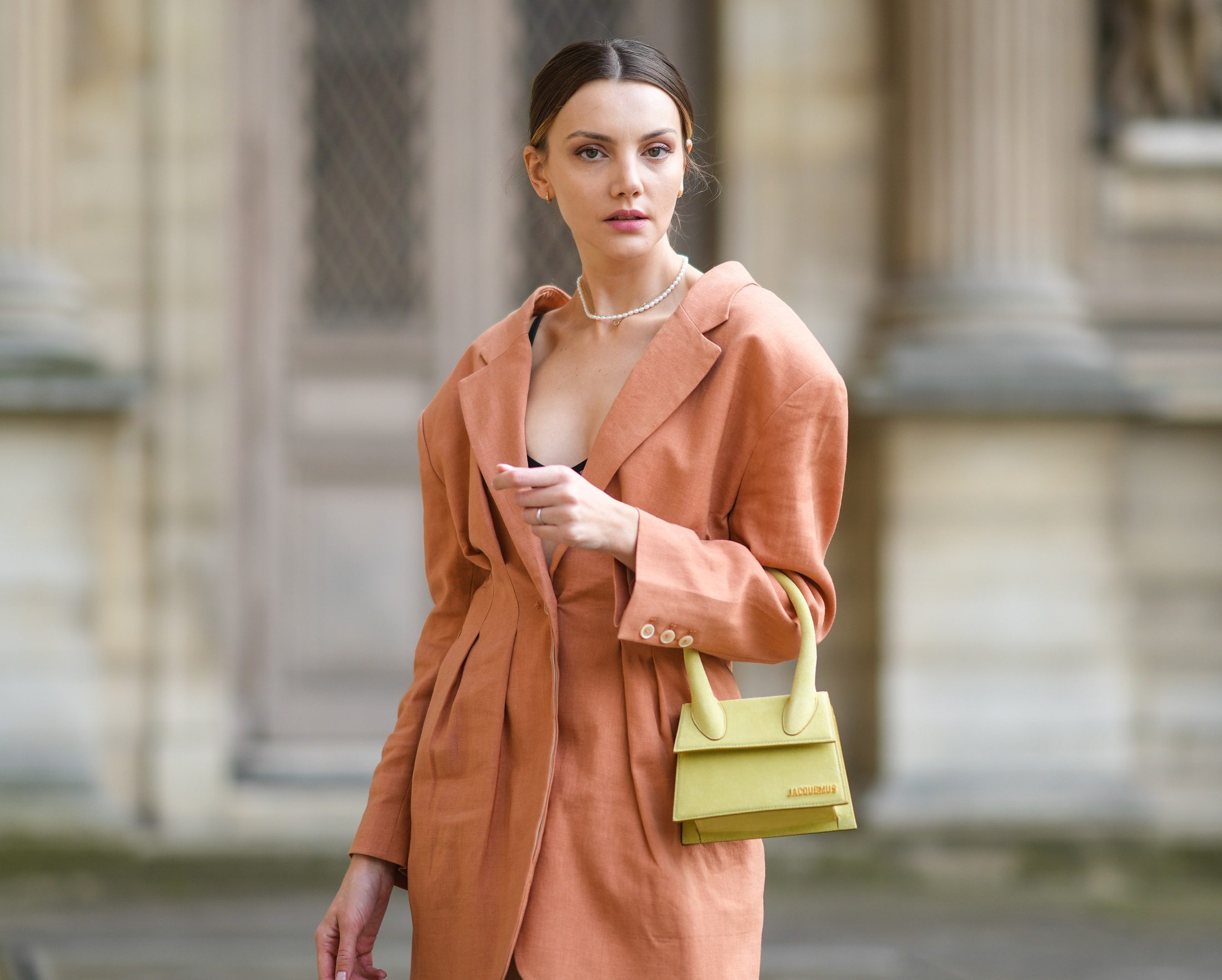 An increasing number of people consciously give up fast fashion in favour of classic and timeless fashion. This does not mean that you should stop being interested in trends, but it is worth investing in those that will be on trend for at least a few seasons
When completing your spring closet, it is worth paying attention to cuts and styles that will also be worn in autumn stylings. We have prepared a list of several tried and tested clothes and accessories which will work well both in the spring, summer and fall. Check which models should find a place in your closet!
Listening to trendsetters' opinions, we can more or less deduce what will be fashionable in autumn 2021, and even in the winter season of 2022. It will certainly be a time when we will continue to manifest our femininity. Dark colors will play an important role, especially black, which will be contrasted with white. Outfits inspired by rock and even gothic climates will also be in vogue, so styles with a slightly rebellious and dark character will be in vogue. There will also be continuations from previous seasons in the form of puffed sleeves, feathers and fashion classics. For parties we can confidently wear sequin and tulle dresses, as well as the immortal slip dress model, which can be fantastically combined with warmer sweaters. There are many possibilities, all it takes is a bit of creativity to create a unique look, which will serve us for several coming months
6 trends that stand the test of time
Black and white
An extremely fashionable combination, which is actually immortal and looks great regardless of the circumstances, is the duo of black and white. This combination gives a lot of styling possibilities. You can wear black and white peplite, black skirts or pants combined with white tops and blazers, or black clothes with white accents like subtle collars or elegant cuffs. This trend will appeal to all fans of minimalism and simple solutions
Feathers
Feathers are another interesting trend, which is present every season with minor innovations and modifications. This is an expression of fashion avant-garde, which designers love so much. Therefore, feathers will be present as an element of stylish dresses, jackets or even shoes. This accessory gives your outfit a light and elegant look
Puffed sleeves
This trend should be a part of every well-dressed woman's closet. Large, eye-catching sleeves look good with both monochrome and patterned shirts. So they fit both elegant and rustic style
Clogs
When it comes to summer shoes, clogs are the hot trend of the season. This is the great return of the model that reigned in the 1970s. As predicted by fashion experts, wooden clogs will also be worn in the autumn, putting them on with cotton socks and colorful tights
Navy dresses
Dresses with their look and cut reminiscent of jackets are the perfect choice for those looking for elegance and sophistication in fashion. They look great with both summer sandals and long boots. This type of outfit will surely appeal to women who feel good in women's suits.
Slip dress
The underwear dress is a very strong trend of the last few seasons, which we will definitely wear in the fall of 2021 as well. Slip dresses are sensual dresses on thin straps, usually made of slippery and flowing material. It is an excellent choice both for summer parties and for colder days when combined with a T-shirt or warm sweater. The elegant nature of the creation can be easily broken by wearing heavy trappers or sporty sneakers with it
Read also: Hottest trends for 2021 from fashion & beauty industry according to Pinterest
Main photo: Edward Berthelot/ Getty Images Entertainment/ Getty Images