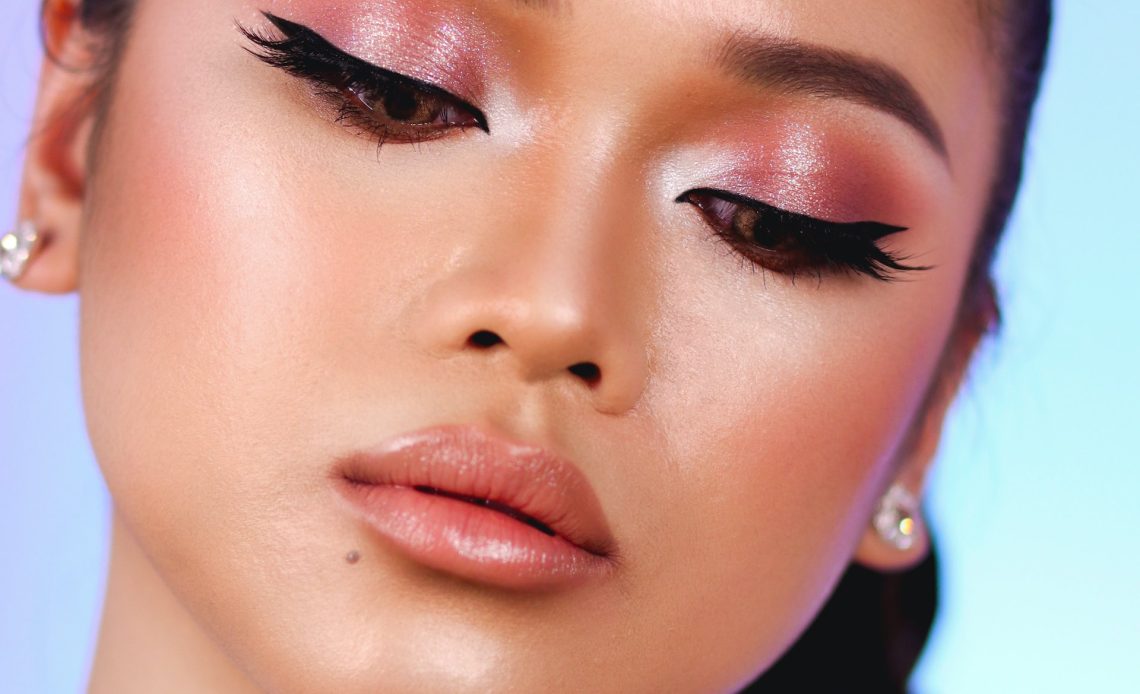 Rare Beauty is a relatively young cosmetics brand founded by well-known singer Selena Gomez. Some cosmetics are really brilliant! Check out which ones!
The singer decided to challenge the beauty industry. The products offered by Rare Beauty are lightweight, have a pleasant formula and are easy to apply. They allow you to create long-lasting and beautiful makeup without a mask effect. Which cosmetics are particularly noteworthy?
1. Liquid Touch Weightless Foundation
Liquid foundation from Rare Beauty is a real cosmetic hit! The breathable foundation guarantees a lightweight feeling, and can be applied in layers without worrying about getting a mask effect. The consistency resembles a serum, so the cosmetic is easy to apply. The foundation does not roll off, nor does it clog pores. The composition contains plenty of ingredients of natural origin, including lotus extract, white water lily and gardenia, which have soothing, nourishing and relaxing effects. A plus, too, is undoubtedly the fact that there are as many as 32 shades to choose from, so everyone can select a foundation that perfectly matches their skin color.
2. Soft Pinch Liquid Blush
Another cosmetic worth testing is the liquid blush. This lightweight, long-lasting blush spreads lightly on the skin for a subtle and perfect effect. It is available in shimmer and matte versions. There are quite a few shades to choose from, ranging from very light to dark. The product is highly pigmented, so you only need one drop to create a perfect makeup look. The product is, of course, vegan-friendly and contains no animal products.
3. Positive Light Liquid Luminizer
A silky liquid highlighter that guarantees a truly illuminated and long-lasting finish. The Positive Light Liquid Luminizer cosmetic contains pearlescent particles that beautifully reflect the light, adding radiance to any makeup look. Application of the product is quick and very easy. Just apply a bit of the cosmetic to the desired areas of the face and gently blur. The highlighter can also be mixed with foundation if you want a truly shimmering makeup. Applying it on the eyelids is also an interesting option.
4. Lip Soufflé Matte Lip Cream
The icing on the cake of any makeup is beautifully highlighted lips. For this purpose, Lip Soufflle Matte Up lipstick will work well. The soft, creamy texture provides a velvety finish. It perfectly moisturizes the lips, providing fullness of color and a pleasant feeling of lightness. Contains gardenia, lotus and white water lily extracts and vitamin E to effectively smooth and moisturize lips.
5. Always An Optimist 4-In-1 Face Mist
A very gentle, illuminating facial mist that moisturizes, smooths, stabilizes and refreshes the skin. It can be used under or over makeup for a refreshed complexion. Plant extracts enriched with niacinamide and sodium hyaluronate make the complexion firmer and noticeably smoother.
main photo: unsplash.com/Vince Mariel Conlu