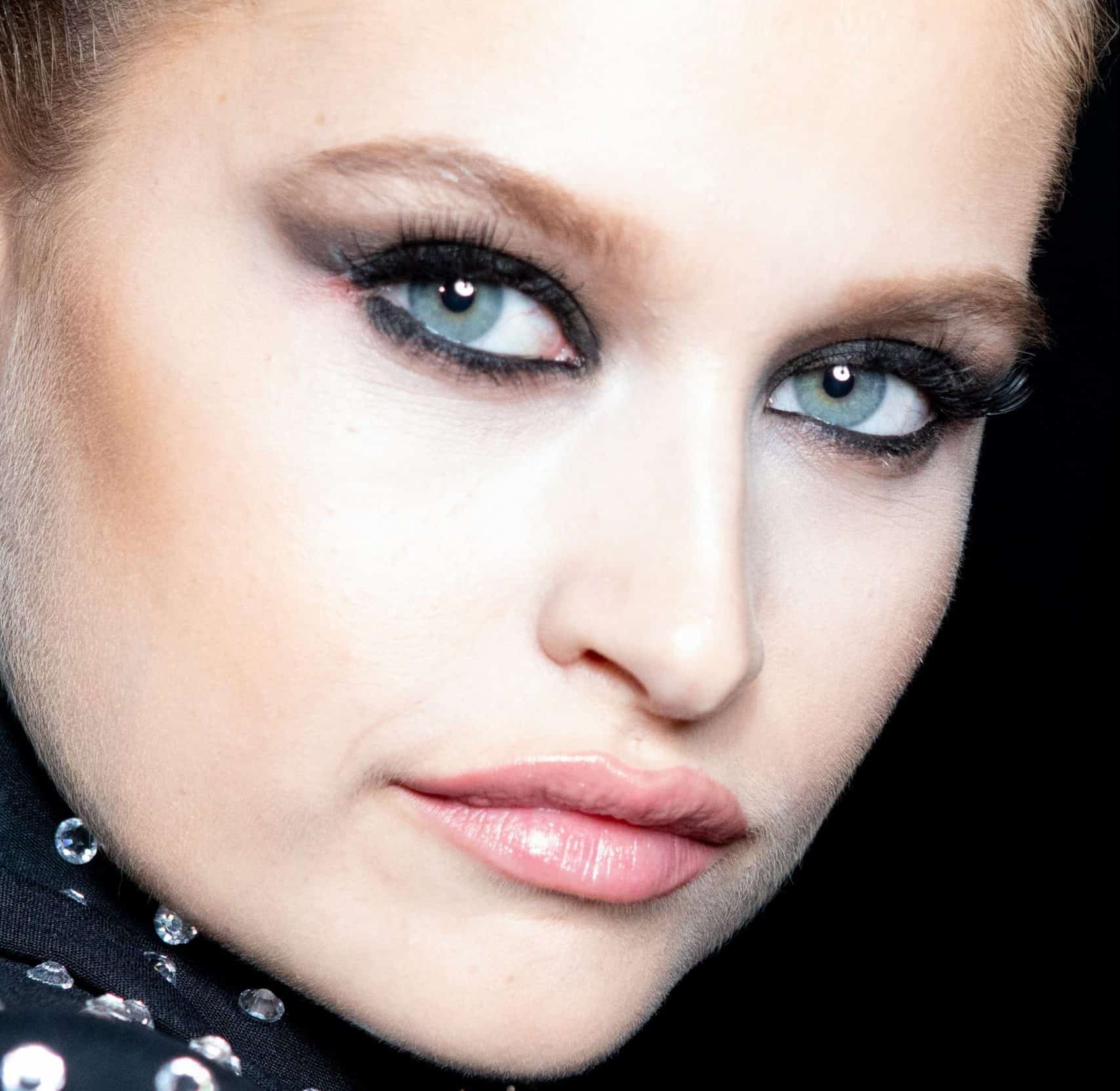 Smokey eye is a classic makeup that beautifully enhances the look while giving it a mysterious character. The smoky eye is a classic make-up style that enhances the look while giving it a mysterious character
The art of smoky eye is knowing how to balance subtlety with a strong and bold style. When doing this makeup, you must not overdo it with dark shadows, they must be applied in the right place on the eyelid. This rebellious makeup is still the most desired among women of all ages. We tell you how to do it in order to look feminine, but at the same time give your look a little bit of a rogue character
What cosmetics are needed for the perfect smokey eye? A black or brown eyeliner and a palette of darker shades, shiny or matte. With these products we will aim to create a smoky effect on the eyelid. In order to make the eye look mysterious, it is worth to bet on brightening the inner corners, and then move on to darker and darker tones, where the accumulation of intensity should take place at the eyelid crease
Of course, we must not forget about the proper preparation of the skin, it is worth putting a base on the eyelids. The make-up will be finished with thickening and curling of the eyelashes. For a wow effect you can glue on clumps of false eyelashes, which are fantastic for emphasizing the look. Check out the smoky eye tips given by well-known and respected make-up artists.
The Smokey Eye: How Do I Get Started? the 3 things you should pay attention to before you start
Perfectly done smokey eye is an art of maintaining balance between light and very dark colors. Transitions between shades should be properly blended to give your eyelid a subtle expression. The darkest point should be in the outer corner of the eye near the lash line
Don't try to reinvent the wheel. The smokey eye is a makeup classic that doesn't require much work and always looks spectacular, as long as the right proportions are maintained. The perfect smokey eye can be done with a base of three shades and a good eyeliner or eyeliner pencil
The key to beautifully painted eyes is the ability to blend the colors on the eyelid. Use a blending brush to blend the colours on your eyelid so that the line between the individual shades is subtly blurred. The colors will thus naturally transition from the lightest to the darkest point on the eyelid.
How to create a classic smokey eye?
The first step is to apply a base on the eyelid, then we apply a light-coloured eye shadow. The product is applied on the whole eye area. It can be beige, cream or sand shadow. Then we start adding other colors to our make-up. Smokey eyes can be kept in grays and browns, but a great effect can also be achieved with lilac and purple. What color should I choose for the finishing touch? It should be the darkest shadow we have in our cosmetics
Give strength to your look by drawing perfect lines along the lash line, you can do it with a black eyeliner or eyeliner. It is important that the line is very thin at the inner corner and widens as you paint it towards the outer part of the eyelid. A cool trick is to use a product with a gel formula, which stays on the eye for a very long time without fear of smudging
Finally, we carefully comb our lashes with a brush and apply a thickening mascara. It is worth choosing such a product which will not stick your eyelashes together but at the same time will emphasize them strongly. To enhance the look, it is also recommended to outline the eyebrows more strongly, this can be done with a crayon or a special pomade
Read also: 5 makeup tricks to make your eyes much bigger
Main photo: Rosdiana Ciaravolo/ Getty Images Entertainment/ Getty Images