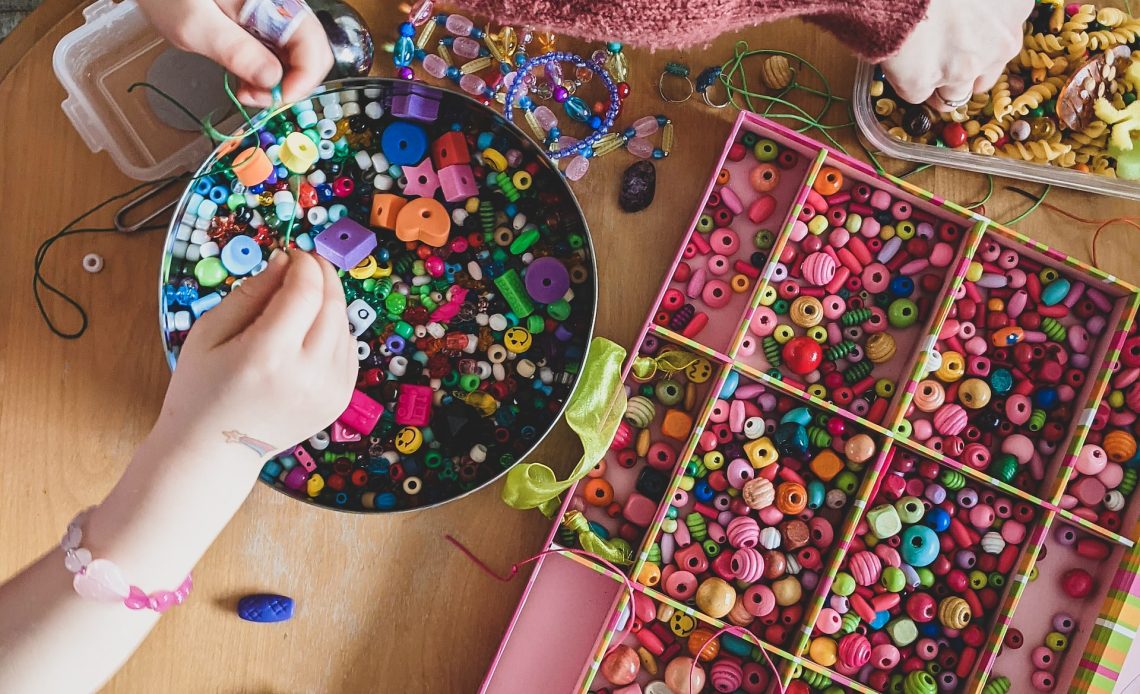 Bead embroidery supplies are essential for creating beautiful bracelets that can be cherished for years to come. In this blog post, we'll discuss the basics of bead embroidery and provide an overview of the materials and supplies needed to make the perfect bracelet. So, if you're ready to start your bead embroidery project, read on!
Bead embroidery needles
When choosing a needle for your project, consider the material of your fabric. For thicker fabrics like leather or denim, you may need a thicker needle with a larger eye. If you're working on a more delicate fabric like silk or chiffon, you'll need a smaller needle and lighter thread. Be sure to test out your needle before starting your project. This will help you determine if the needle is too large or too small for the materials you're using.
Needles are not just important for stitching – they can also help you attach and secure embellishments. You can use a needle to sew on buttons or other findings, and even to attach jump rings or clasps to the finished design. Make sure to select the appropriate needle size for the findings you are using – too large of a needle can create an unsightly hole in your project.
Bugle beads
To use bugle beads in bead embroidery, it's best to use a beading needle that has a large eye. The larger eye allows the thread to easily pass through the bead's hole. Bugle beads can be stitched directly onto fabric or used in combination with other beads to create intricate patterns.
For larger projects, consider using multiple strands of bugle beads. This will help you achieve a consistent look across your work and can help keep the design looking balanced. If you want to create a three-dimensional look, using bugle beads with other beads like seed beads can help you achieve this effect.
No matter how you choose to use them, bugle beads are sure to give any project an added dose of flair and texture. With their long cylindrical shape, bugle beads are perfect for adding a unique twist to jewelry and clothing designs.
Fire-polished beads
When using fire-polished beads for bead embroidery, it is best to select beads with a large hole size so that the thread can easily pass through. The hole size should also be consistent for all of the beads used in the project so that the thread tension will be even. Fire-polished beads can be sewn onto the fabric as part of the pattern or used as accents or focal points.
For a professional finish, use clear nail polish to secure the ends of the thread after each stitch. This will ensure that the thread won't fray and that the beads stay in place.
main photo: unsplash.com/Sigmund