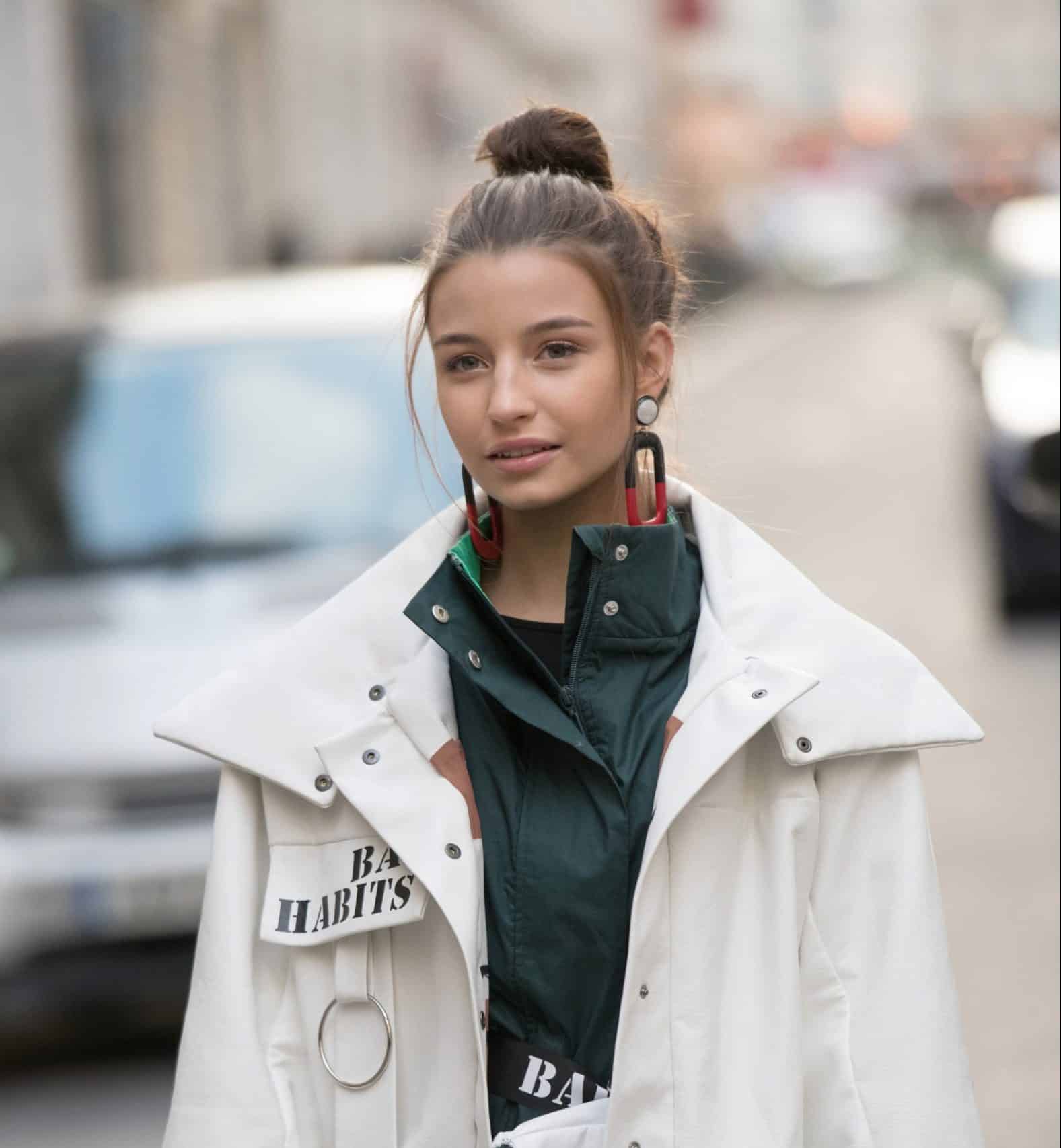 Stars, celebrities and celebrities are known through media, especially social media. Some are famous for their outstanding acting, some for their musical talent, and some just for being famous. Some of them know very well how to make the most of their "five minutes" and make their brilliance long remembered by all the people associated with the world of show business
Celebrities often start businesses, most often in the beauty industry. This is a good way to get extra publicity for them and make a tangible income. Meet these celebrities who have their own beauty brands (even some Polish celebrities among them)!
Kim Kardashian
Kim Kardashian is a celebrity from across the ocean who rose to fame with her reality show. She is also known for her controversial decisions regarding her appearance, such as plastic surgery. However, she has one thing going for her: self-denial and consistency. For years, the fan of expressive feminine shapes has been running a cosmetics company with the simple name KKW Beauty, which has taken the hearts of women by storm. Kardashian's cosmetics are created in collaboration with world-class makeup artists such as Mario Dedivanovic. They are exclusive, diverse and very durable, which is why they cost a lot.
Kylie Jenner
Following in Kim's footsteps is her younger sister, Kylie Jenner. KYLIE Cosmetics started gaining popularity from the day the youngest of the Kardashian clan enlarged her lips. It was the lip kit she released (lip liner and gloss) that sold at an alarming rate, spurring the celebrity to produce a facial care faction of the brand called KYLIESKIN. To this day, her cosmetics are loved by beauty bloggers around the world.
Rihanna
Fenty Beauty by Rihanna – that's the name of the Barbadian singer's beauty giant. Although long out of the scene, Riri can boast of the incredible profit that her cosmetics company makes. Maybe it's because, in addition to her excellent publicity and quality products, her cosmetics, she claims, are made for every woman. Glosses, eye shadows, and highlighters are just some of the many products from the company signed with the artist's nickname.
Lady Gaga
"There is one or more goddesses in each of us. Be yourself," is the guiding principle of a company with makeup products by the famous artist. Haus Laboratories, because under such a name is hidden cosmetic "child" of Gaga, on its website officially shows that it is far from stereotypes and offers colored cosmetics also for men. As you can see from the example of Stefani Germanotta (real name of the star), you can be not only a singer and actress, but also a beauty trendsetter.
Selena Gomez
Selena, despite being an actress and singer, is best known for… being Justin Bieber's ex-girlfriend. She created Rare Beauty fairly recently, and her motto is: "You are not defined by a photo, a like or a comment". Although in Poland hardly anyone has heard of the star's new brand, the adoration and admiration of fans from America clearly indicates that her facial products will soon make their way into the cosmetics of Polish women as well.
Julia Wieniawa
Julia, despite her young age, runs several businesses – one of them is the JUSEE brand. The girl runs the company with the help of two businesswomen – Olga Zajączkowska and Agnieszka Wesołowska (yes, you know the name well, she is the wife of Polish actor Jakub Wesołowski). Despite the fact that there are many unflattering opinions circulating around her cosmetic business, JUSEE is resiliently operating and growing – perhaps the owners adhere to the principle that you should not worry about criticism and should move on.
Kinga Rusin
The former TVN presenter has long proudly represented her company Pat&Rub. The products are 100 percent natural, perfect for eco lifestyle fans and vegans. Pat&Rub by Kinga Rusin is mainly organic body, lip and hand butters, face masks and hair conditioners in various scents (vanilla, cranberry, coconut). The brand targets not only women, but also men and children.
Read also: Kendall Jenner chose a jacket by a Polish brand! See the star's ultra-fashionable styling
Main photo: Kirstin Sinclair/ Getty Images Entertainment/ Getty Images