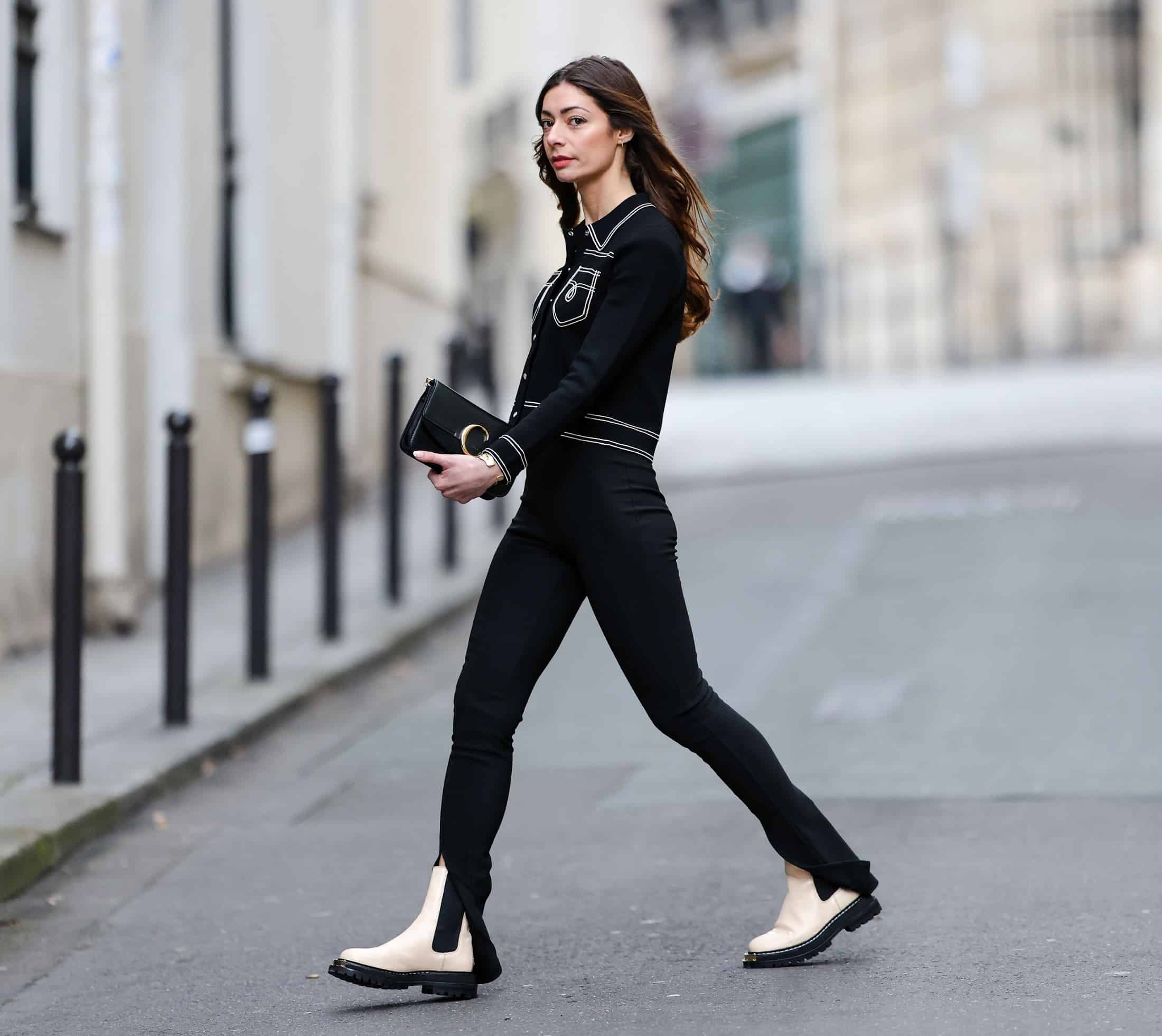 More and more people in the fashion world, on social media or on the streets are showing up in pants, narrower or wider, with the lower leg slit. This means that a new trend started at the very beginning of spring!
First presented on the catwalk by Victoria Beckham for her spring/summer 2020 collection, pants with a slit leg slowly began to enter the mainstream. This happened mainly with the help of supermodels, including Rosie Huntington-Whiteley. From then on, it was a short way for this cut to enter chain stores such as Zara, Topshop and M&S.
Slits appear in virtually every type of trouser, from leggings, skinny jeans, knitted bell-bottoms, suit pants (even those 7/8 long) or palazzo pants. The most fashionable ones are at the front of the leg, exposing the whole boot, ankle and part of the calf
In many pairs there is the possibility of adjusting the length of the opening, thanks to zippers placed in them. Then you can adjust them to your liking. They are suitable for all kinds of outfits, from home to formal
Below we have prepared a selection of pants, available in stationary and online stores. We particularly liked the leather pants with a slit, perfect for evening outings. Which one will you choose?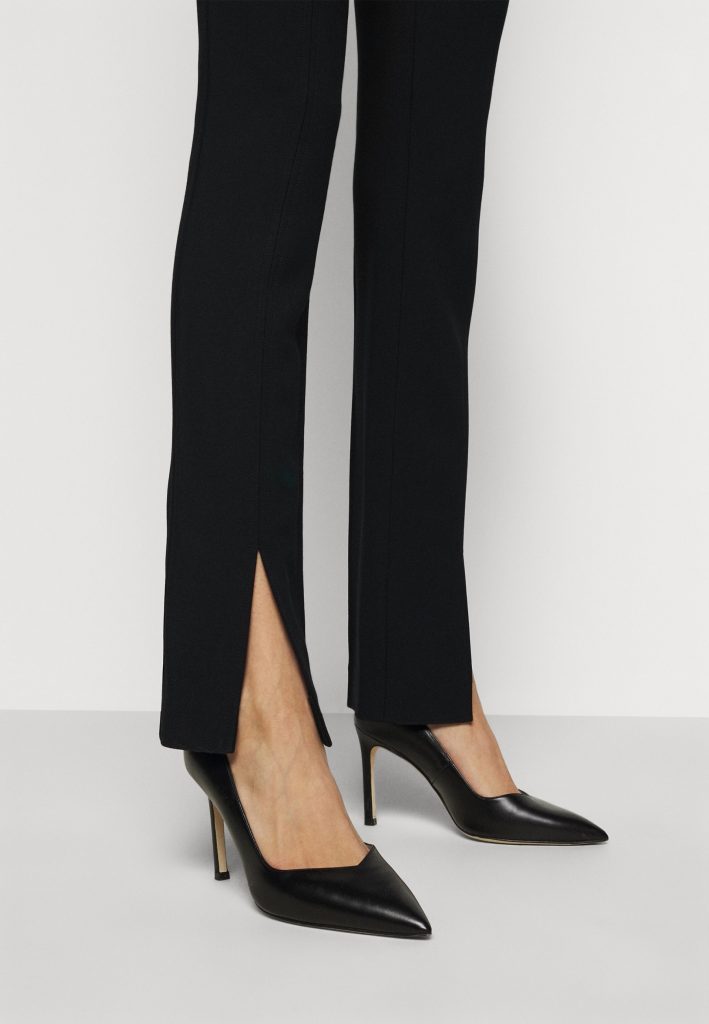 Read also Ballerinas are back in favor and once again hosted in trends
Main photo: Edward Berthelot/ Getty Images Entertainment/ Getty Images