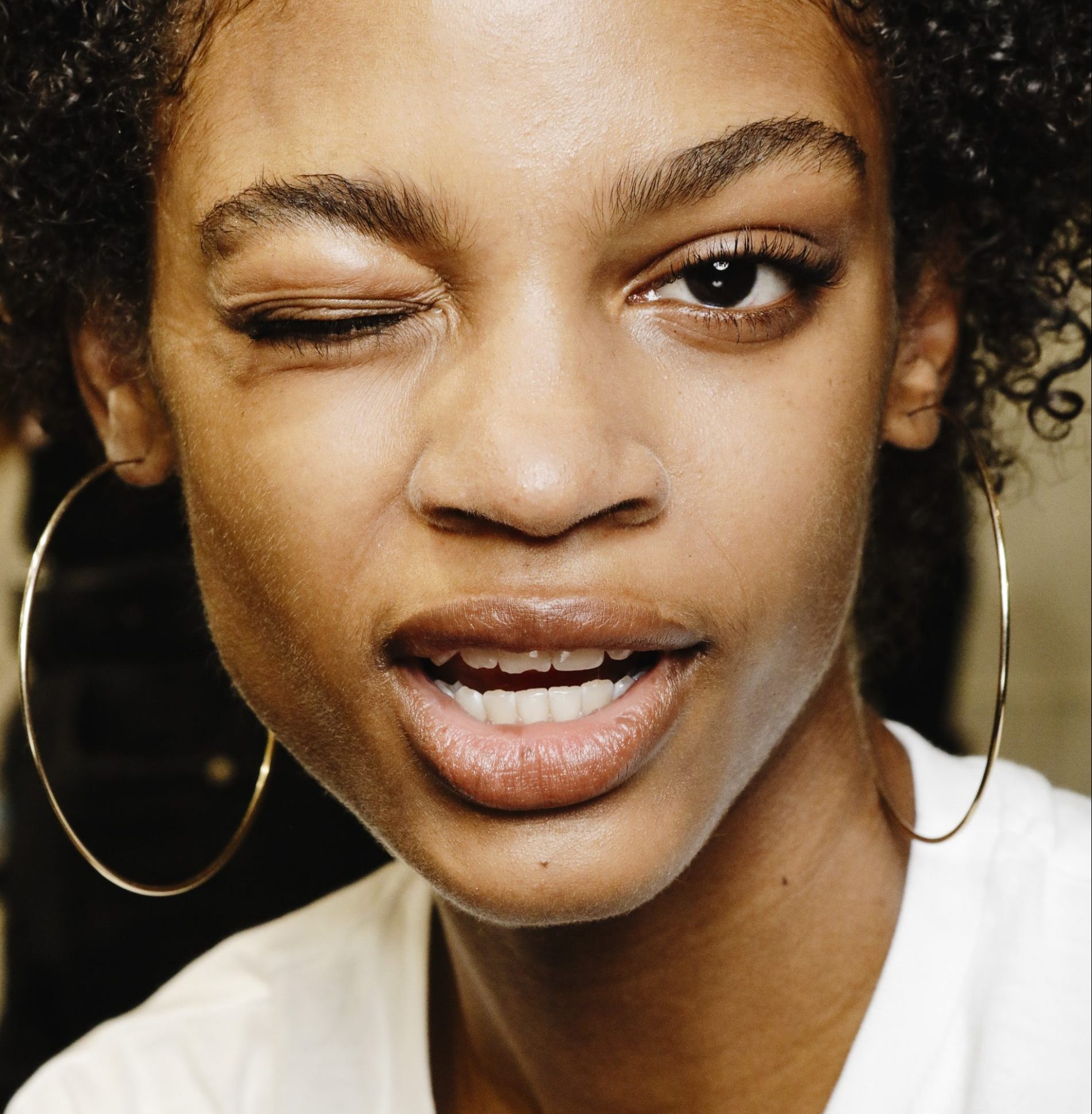 We hear about eyebrow and eyelash lamination more and more often, and this term will be especially familiar to all people interested in beauty trends. We explain what eyebrow and eyelash lamination is about.
Eyebrow lamination
Eyebrow lamination is a perfect procedure for us if our eyebrows are unruly, do not line up as we would like them to or grow in the wrong direction. This procedure is becoming more and more popular due to current beauty trends – expressive, natural looking eyebrows are now in fashion. More and more people rely on naturalness and do not give their eyebrows a strong shape, as it was fashionable a few years ago. Therefore, eyebrows, which grow by nature or are arranged in an inappropriate way, can destroy our efforts to achieve the desired effect. So to help comes the lamination
Lamination procedure consists in changing the shape and direction of hair growth, all thanks to the action of thioglycolic acid. After the procedure proper regeneration and care is very important, because the hair cuticle is opened. However, eyebrow lamination does not only affect the shape of the eyebrows – it also fills the bond between the scales, provides the hair with shine and gives them the right lubrication and elasticity.
The key rule to remember after the procedure, so that we can enjoy rebuilt and aesthetic eyebrows for a long time, is their proper care. At home it is recommended to use preparations that will stimulate the hair roots. It should also be remembered that for 24 hours after the procedure the eyebrows should not be wet or rubbed. The procedure takes about 50 minutes and is performed in beauty salons. Eyebrow lamination prices range from PLN 100 to PLN 200 and the effect lasts up to one and a half months
Eyelash lamination
Similarly to eyebrow lamination, eyelash lamination is a procedure thanks to which our eyelashes will be tamed and also nourished. Eyelash lamination allows for eyelash lift, thickening and darkening. The effect of lamination is very natural and often subtle but it will undoubtedly make our eyes look clear and make them look impressive even without make-up. It is a procedure recommended especially for people whose lashes are straight by nature or very light – thanks to lamination natural lashes will be darkened, nourished and curled. Laminating is also recommended when we do not have time to paint our lashes in the morning and curl them with an eyelash curler or we do not like to do it
Eyelash lamination consists in degreasing and cleaning of the eyelashes, on which a silicone roller is then applied. The upper lashes, twisted on the roller, are thus prepared for colouring and to complete the procedure. The last step is the application of a preparation with keratin, which fixes the previously applied preparations. The treatment lasts from 60 to 90 minutes and the price reaches 200 zł. As with eyebrow lamination, you need to remember that for 24 hours after the procedure, the eyelashes can not be wet or rubbed, you also need to refrain from painting them
Read also: 7 tips to enjoy radiant skin
Main photo: Rosdiana Ciaravolo/ Getty Images Entertainment/ Getty Images