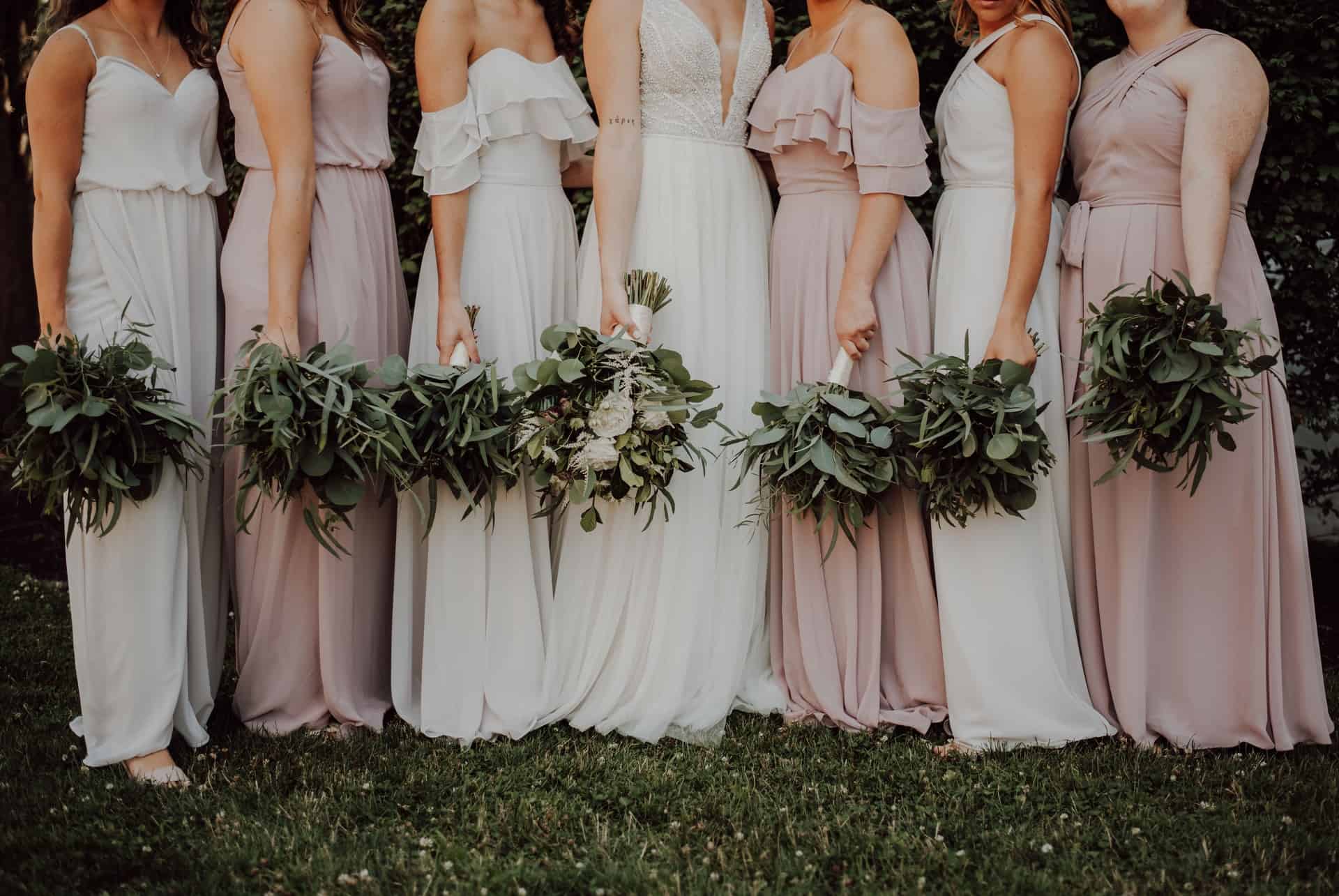 Despite the ongoing pandemic, couples around the world are declaring their love and celebrating it at weddings with a social distance, while others are opting for a virtual . If you're currently a bridesmaid-to-be this summer and need not only dress ideas but also guidance in choosing one, we've gathered some silhouettes for you to consider – whether it's a physical wedding or on Zoom.
Bridesmaid dresses are just as important as the overall look and style of your special day. No matter how you celebrate, we know that as the bride's BFF you want to look your best and feel just as amazing. Style and color are usually chosen by the bride, but what should you keep in mind to make your attendance memorable?
When choosing your dress, go for simplicity. The one thing you don't want to do is overshadow the bride at this important moment. Avoid the color white, of course, unless that is the accepted assumption. With your role, the functionality of your dress will also be very important. The dress must not be uncomfortable, because your duties will include taking care of the bride and groom, which may involve increased physical activity that day, and it is not worth getting tired in a dress that restricts movement
The dress should satisfy the tastes of everyone present (as scary as that may sound), fit within your or the bride and groom's budget, and fit in with the theme of the event and of course the time of year or planned weather conditions. The 2021 fashion trend for bridesmaids is jumpsuits, also if you value comfort it is worth considering this option as well.
Read also Wedding dress? Well, thanks. A suit? Yes, please.
Main photo: Katelyn MacMillan/ unsplash.com