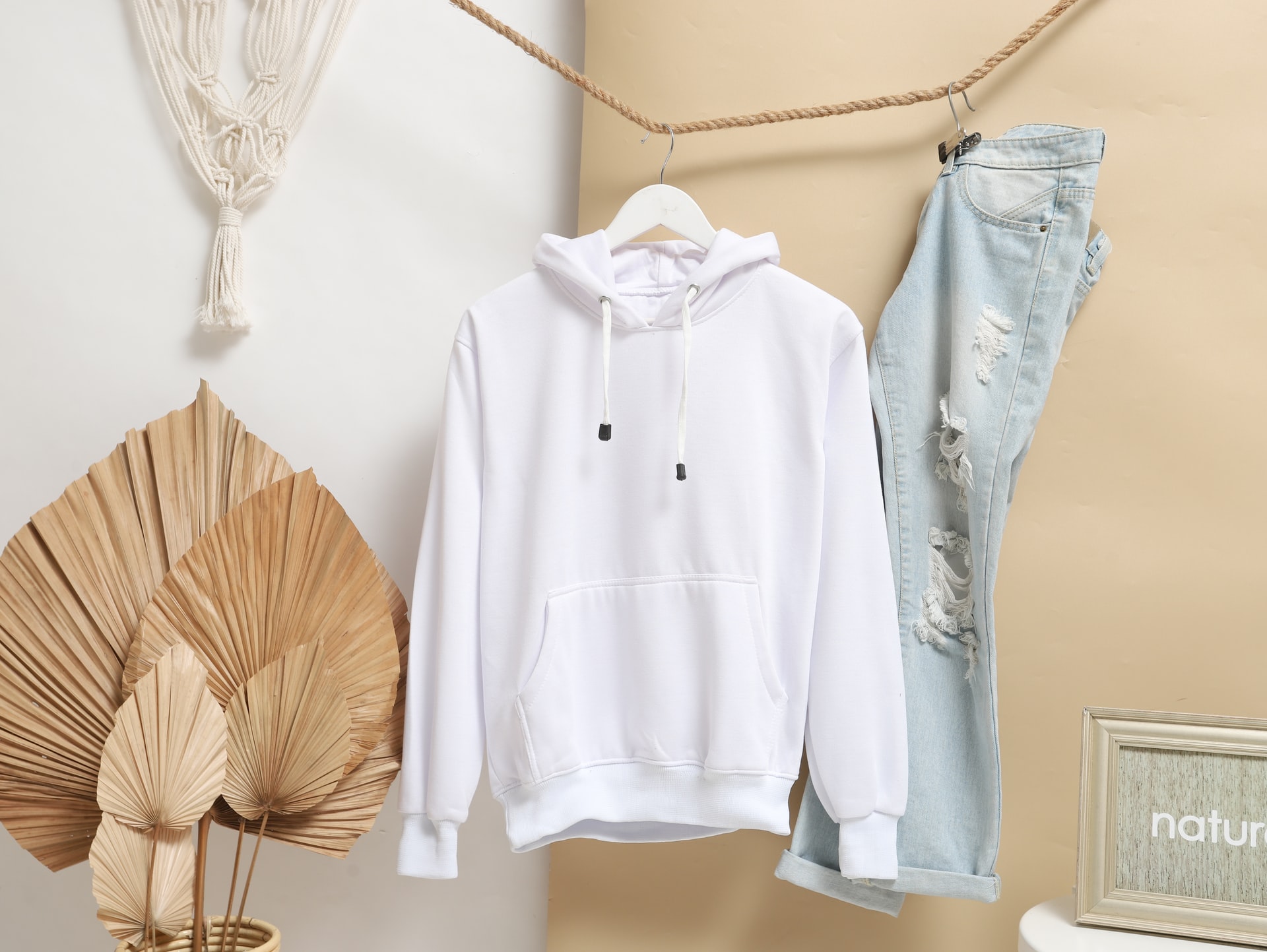 Sweatshirts are comfortable and warm… but can they also be stylish? Of course! Urban chic and sporty elegance never go out of style. We suggest what you can wear with a sweatshirt to always look stylish.
Sweatshirt, which used to be reserved only for trainings or casual outings, is now one of the most frequently chosen items of clothing, also by celebrities and fashion it-girls. No wonder, after all it is comfortable, warm… and extremely stylish! We tell you how to wear a sweatshirt to always look fashionable.
Matching set – chic and comfortable in one
Sweatshirt sets, which we wear only at home, are already outdated. A sweatshirt and sweatpants set can be very stylish. Choose sweatshirts in the same color and create a typically urban one-colored total look. Opt for high quality soft material, which will not "ball up" in the wash and will look like new for a very long time. In such a fashionable set you will not only look like a real it-girl, but also your silhouette will become more proportional. You can combine this outfit with your favorite sneakers, and in the summer, sporty flip-flops will also be a great match. In colder seasons you can match it with oversize denim jacket. Match with your favorite jewelry and a leather backpack to spice up the outfit.
Oversized Sweatshirt Plus Cycling Pants
Kim Kardashian's trendiest look is the oversized top paired with skinny jeans. This look works best in black or nude. When it comes to oversized sweatshirt, a great suggestion is menswear from https://mtcollection.pl/On/… or the one stolen from your guy's closet :). Massive sneakers with thick soles and leather kidneys as handbags will look best with this outfit. A great addition to the outfit are large earrings. This look will make you feel like you're in LA.
Pair a blouse with a skirt for sporty elegance
Although it may seem that sweatshirts and skirts do not really go together, it is actually quite the opposite. This combination is synonymous with urban chic and sporty elegance. However, what kind of skirts and blouses should you choose to make the whole look stylish? The best choice will be the combination of patterned midi skirts and a bit shorter, smooth blouses. Match with classic sneakers, chunky sneakers or high heeled boots. Match with a small chain handbag and eye-catching sunglasses. This look is straight from the Instagram of famous bloggers
The most fashionable colors of sweatshirts
It is also worth paying attention to the colors of the sweatshirts we choose. However, what shades will be the most fashionable this season? First of all, pastel lilac purple, which even took over this year's shows. Chocolate shades and light, slightly greyish beiges are also very trendy. If you prefer more vivid colors, intense orange is also a very stylish choice. You can also bet on timeless black, which never goes out of fashion.
Main photo: Mediamodifier/unsplash.com