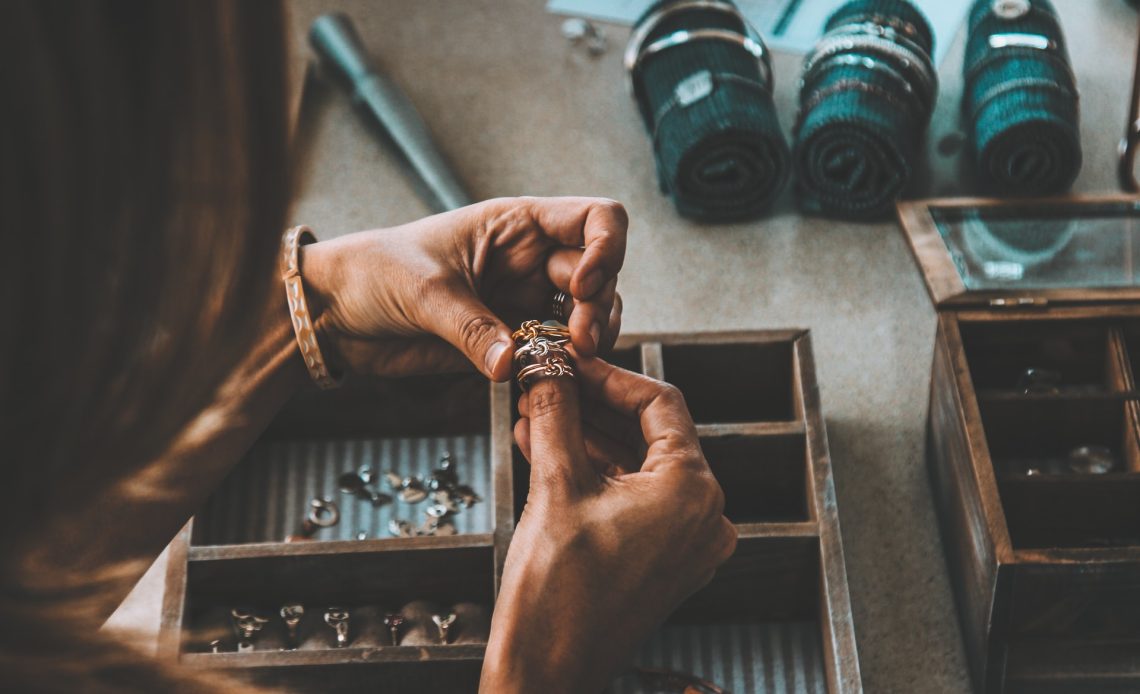 Many people look to handmade jewelry as an alternative to store-bought jewelry, and rightly so. Handmade jewelry can feel more personal and often has more value attached to it than something mass-produced in a factory. Knowing where to buy handmade jewelry can save you time and money, ensuring that you get the best products at the best prices! Check out these tips on where to buy handmade jewelry now!
The power of handmade
One of the most popular trends these days is a renewed interest in all things handmade. Online websites are making it easier for shoppers to find stunning, one-of-a-kind products. If you buy handmade, you'll know exactly where the product is coming from, who made it, and how it was made, because the maker will be in the same town or just down the street. By purchasing handmade, you are supporting a small business owner, who will in turn support their community, plus you get to experience something new and exciting! If you're looking for a new way to purchase environmentally-conscious jewelry but you don't want to just blindly purchase it online, be sure to choose handcrafted pieces from the popular online stores.
Explore all Styles
When searching for handmade jewelry, you might be tempted to search only for your favorite style or piece. However, if you want a high-quality item in any material or shape, you need to be willing to diversify. There are plenty of talented artists and crafters all over who can work with gems and metals, making it worth your while to explore all styles of handmade jewelry when shopping. You never know what unique pieces you'll find!
Recognize Quality
When you're shopping for handmade jewelry, it's easy to get overwhelmed by all of your options. Many sites offer tens of thousands of pieces, with prices varying widely between them. To make sure you don't waste time or money on a piece that won't last, focus on quality over quantity. Is it made from high-quality materials? Also, look for things like whether or not there are reviews attached to each product. if there aren't any reviews attached, then proceed with caution! If you're looking for something specific search online and if you can't find what you're looking for try asking your local jeweler if they know where to buy handmade jewelry in your area. You can also ask friends and family members who might have a better idea about where to shop in your area.
Repurpose, upcycle, recycle.
If you want to dress in trendy, eco-friendly clothes, add a trendy and eco-friendly piece of jewelry to your ensemble. There are all sorts of pieces for different types of dresses, but trendy and eco-friendly jewelry is a great way to go. We found the best website that sells handcrafted jewelry, while at the same time giving back to your local community. a wide selection of outfits made of different materials, such as stones, metal, and more can be found on a variety of websites. You'll find that it's got lots of different ideas for the different styles and materials, and what works best for certain outfits. DIYs are included as well as some useful how-to articles so stop by and pick up a few ideas!
Reviews
You may be apprehensive about trying something that you don't know much about, so consider looking at the reviews of past customers. They may be able to show you what the product is like. this will give you a sense of how previous customers have reacted to the quality control and return policy. Before buying handmade jewelry online, make sure to check for an official website and see if there are any customer reviews posted on it. It's also important to read through all policies before making your purchase. There are many stores that offer free shipping and returns and provide offer coupon codes or special promotions when buying from them.
Conclusion
Whether you are looking for rings, bracelets, or something else, there are a lot of options out there. You should take the time to evaluate how much of your money is going towards handmade pieces. Consider buying cut and polished gemstones, beaded strands, and other gems whose color has been applied with care, as well as gemstones that have been laboriously ground and buffed. If you are curious to learn more about handmade jewelry, visit Lora's Treasures.
main photo: unsplash.com/kylefromthenorth