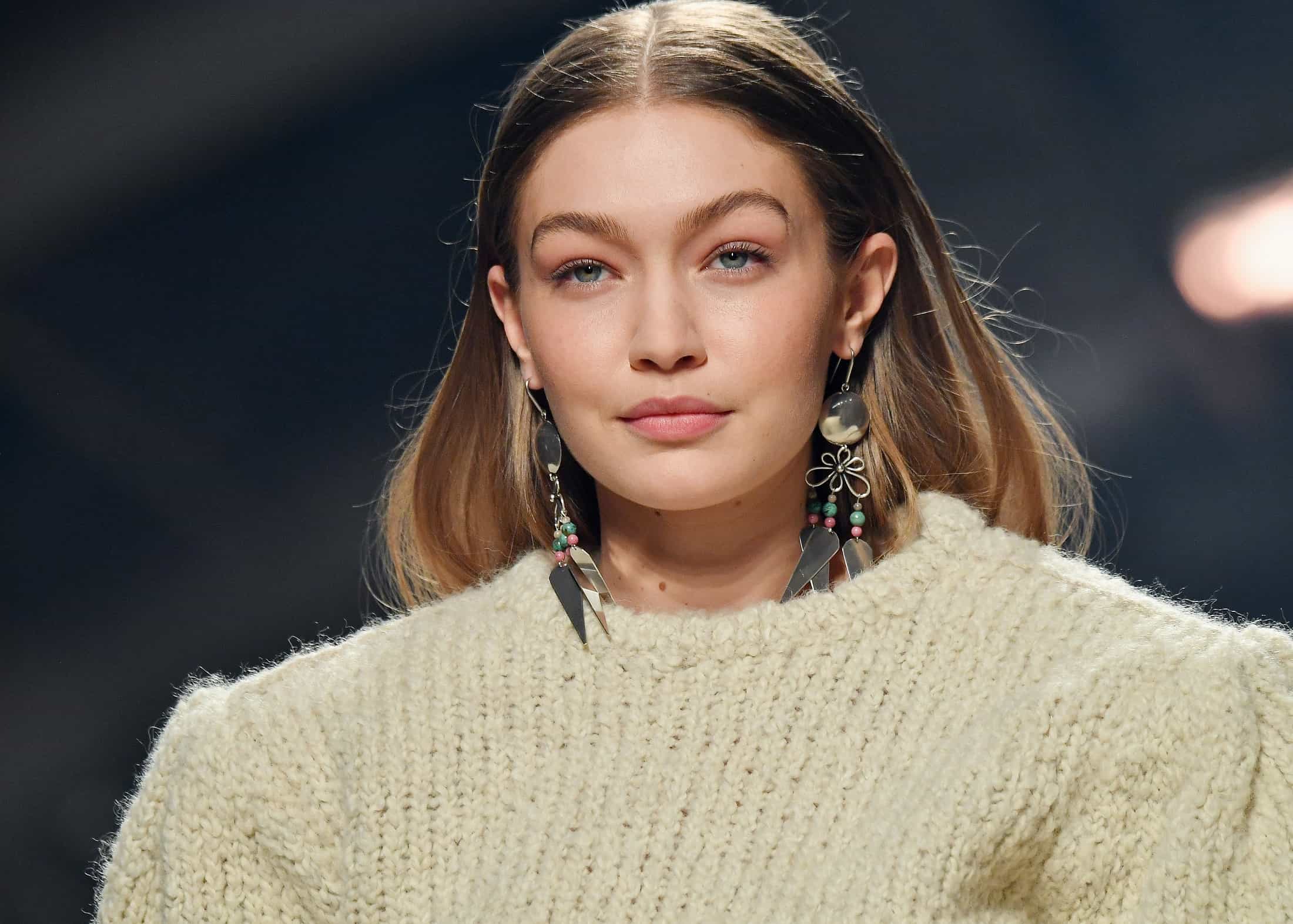 Talented, hardworking, beautiful and inspiring. Gigi Hadid's looks are followed by millions. We checked them out and already know what fashion lessons you should learn to look as great as this world model.
Gigi Hadid, or actually Jelena Noura Hadid, is the daughter of a multimillionaire and real estate developer and a model and reality show star. the 26-year-old has Palestinian and Dutch roots.
For several years, Gigi has been at the top of the charts of the most popular and best models in the world. Her career started at the age of 2 when she became the face of the Guess children's collection. She has worked and continues to work with the biggest fashion houses, designers and brands. She appears on the covers of prestigious magazines, walks the runways and takes part in advertising campaigns. In 2016, she was also named Model of the Year at the Fashion Awards. She is also appreciated for her diligence, professionalism and commitment.
Privately, Gigi has been in a relationship with British singer Zayn Malik since 2015, with whom she has a several-month-old daughter Khai.
Her account on Instagram is watched by almost 69 million people. Noteworthy is her style, which in short can be described as streetwear, as sporty elegance broken with rock accessories. The model skillfully combines clothes from chain stores with gems from designers. You can even meet her in Polish designs by such brands as PLNY LALA, KREIST by Krzysztof Stróżyna or MISBHV.
Look fresh and natural
Gigi Hadid cannot be denied her recognizability and sense of style. She inspires many girls and women every day. She effectively proves that in order to look good, it is enough to bet on naturalness without unnecessary exaggeration. We are supposed to dress up, not dress down.
Additionally, we must remember that the whole look consists not only of styling, but also make-up and hairstyle.
The model opts for a make-up no make-up, which makes her skin fresh and radiant with a natural glow. She likes to put more emphasis on her eyes but only for big events and special occasions.
As for her hair style, Gigi follows the example of the Californian model and we usually see her with undone, wavy and dishevelled blonde hair.
Would you like to change your look? Opt for one accessory
As mentioned earlier, Gigi Hadid mixes different styles, from cheap to expensive, from elegant to sporty. However, one thing is consistent. The model pays a lot of attention to accessories.
She is well aware that they can completely change the character of a styling. She does not part with, among others, vintage style sunglasses. She also has a large collection of original handbags. She is not afraid to add eye-catching jewelry.
Crop top and mom jeans – the perfect duo
Cut-outs, holes, transparency and crop tops are the hit of this season. However, it is important to show off your body in such a way that you look stylish without being vulgar.
Gigi Hadid knows how to combine the latest trends. She proves that crop tops can look great with classic high-waisted pants or mom jeans. In addition, the model wears her crop tops loose, with a tee and frills, and in a romantic style.
A tracksuit for everyday wear? Absolutely
The year 2020 saw the return of tracksuits. They come in many different guises. Gigi wears comfortable pants and a sweatshirt or a bomber jacket not only to the gym but also for a walk or shopping.
Her ensembles are full of color, which combined with the obligatory sunglasses, a fashionable handbag and shoes create the perfect outfit that many of us will want to recreate – comfortable and trendy at the same time.
Don't be afraid of bikinis
Gigi Hadid loves nineties fashion and it shows. Alongside crop tops and tracksuits, she likes to wear oversized sweatshirts with… bikers. These short leggings used to be a compulsory item of clothing for physical education classes at school.
Now they have appeared in the latest collections and the model cleverly uses this trend. The leggings are very comfortable and look really good with a sweatshirt. We can also see another trend – small handbags hanging loosely over the body or fastened at the waist.
And that's not all. Gigi is convinced that you should not be afraid of bikinis and she also uses them in elegant outfits. She experiments with fashion and plays with it to suit herself. Dark bikers with a small handbag, long coat and heeled shoes? Gigi says yes!
Read also: 7 fashion lessons we took from Jennifer Lopez
Main Photo: Stephane Cardinale – Corbis/ Corbis Entertainment/ Getty Images