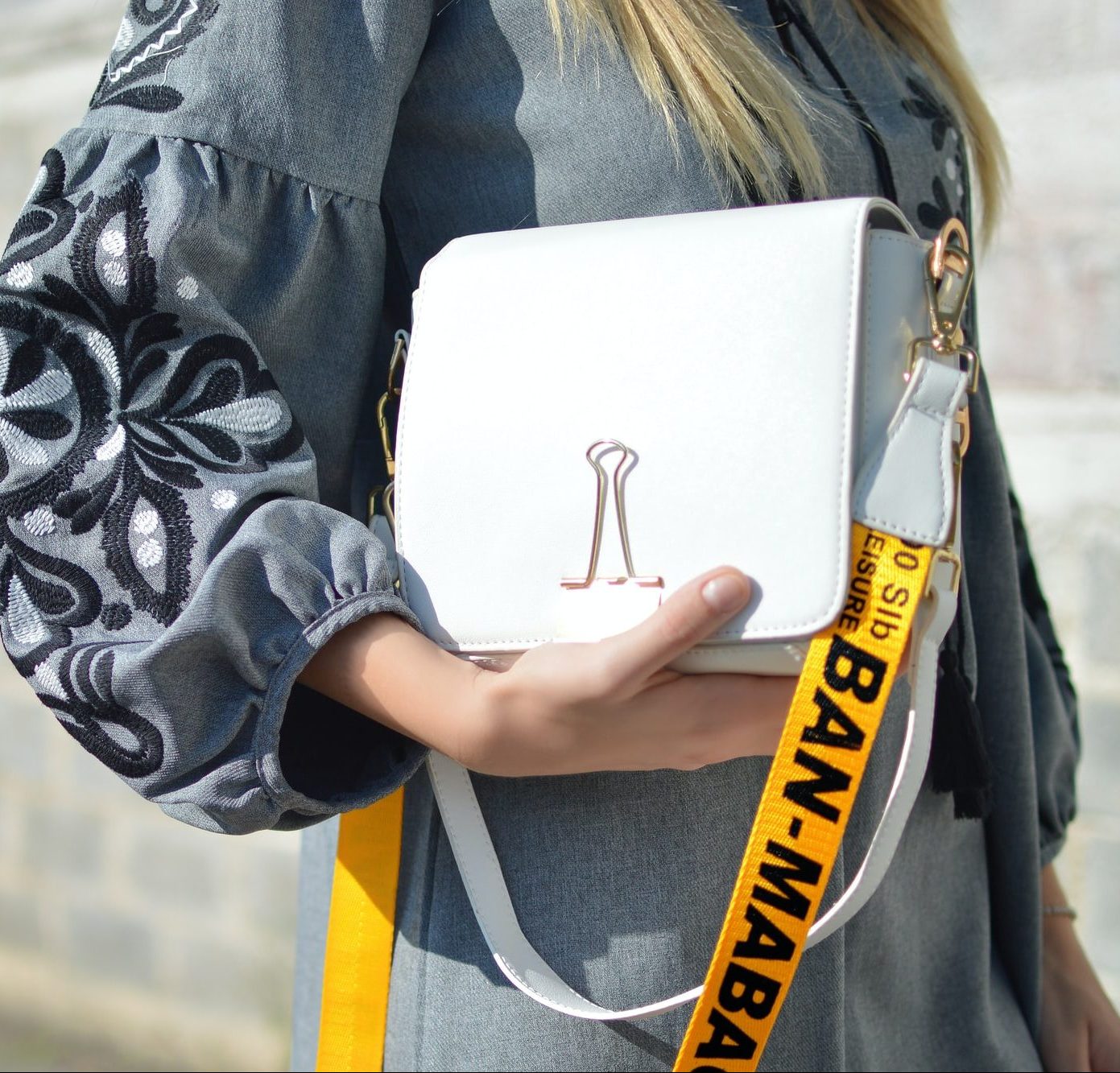 Classic black and brown will always be the most timeless and practical shades of handbags, but this season impeccable white is the king. You can wear it with both elegant and sporty outfits.
Wearing a white bag requires a fearless (and carefree) approach. As with bright jeans, a bag in a snowy shade can have its drawbacks. First of all, it's about keeping this color clean, which is a difficult task, and thus its useful life is inevitably shorter (no matter how hard you try to take care of it). Still, for some, the advantages outweigh the disadvantages. White bags can diversify every outfit, being an eye-catching, modern element of styling.
See how celebrities are wearing them this season and find inspiration for your own style
British model and film actressRosie Huntington-Whiteley pairs it with a caramel-coloured shirt dress, white high heeled sandals with a square front, and sunglasses. So many trends in one photo!
Beyonce – singer chose expressive earrings, a simple white shirt tied at the waist, and patterned summer pants with flowers in a trendy bell shape. She also added a large bag with long, thick straps. Fashionable and casual!
Kendall Jenner – the supermodel put her own spin on the "All-White Look"! Here we have a short top, loose 7/8 length pants and Birkenstock sandals – all in white juxtaposed with a small handbag in that color. Pairing solid white clothing with a handbag is also a trend to follow this summer.
Paris Hilton went on a date in a blue striped dress with white lace at the neckline. She also accessorized the outfit with flesh-colored fishnets, studded stilettos, white-rimmed sunglasses, and a handbag with a long strap. A summer romantic look!
Alessandra Ambrosio, the beautiful Polish-Italian model, loves white bags so much that she wears them with practically every casual outfit. For example, in a cute version paired with white flip flops on heels, simple jeans and a short top and shirt. At other times, as a mini accessory to a sports outfit during a morning workout (instead of a classic kidney).
Rihanna – singer and owner of a cult, limited, exclusive white bowling bag by Prada x Adidas. The star matched it with a navy blue tracksuit from the latter brand's collection, a contrasting baseball cap and heeled flip flops with crystals and a square front. Who says stilettos don't go with a sporty outfit?
Read also: Boots and boots in summer? We are on YES! We suggest how to wear them to look fashionable and stylish
Main Photo: Tamara Bellis/ unsplash.com