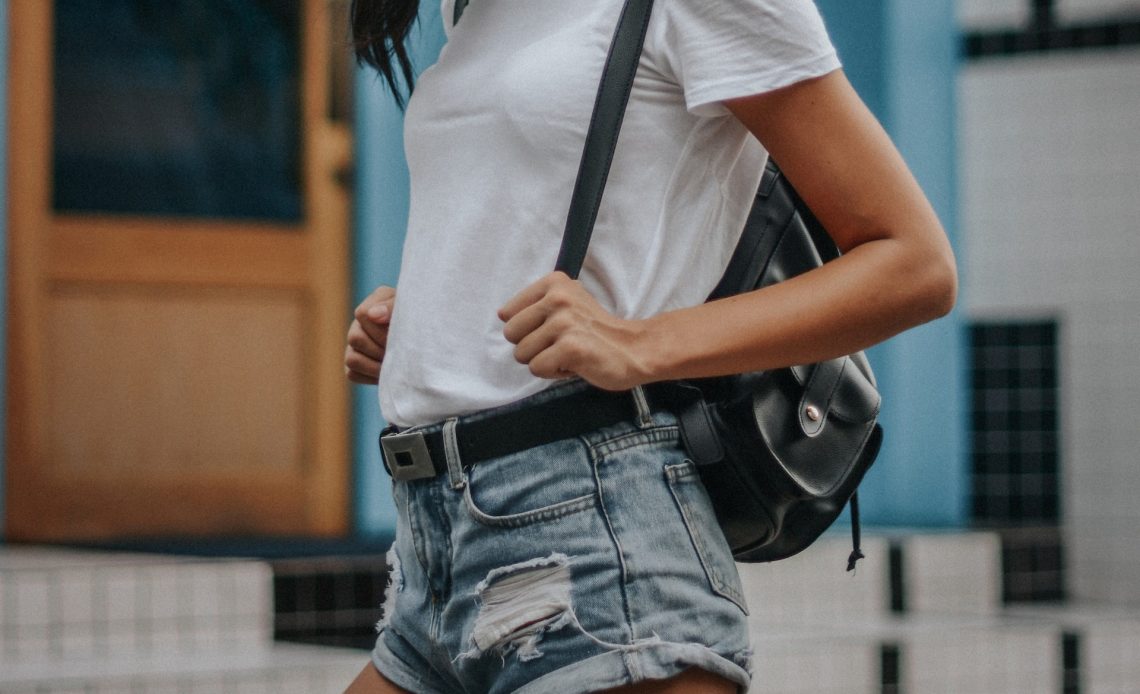 Kendall Jenner's style is inspired by many women around the world. There is nothing surprising about it. The woman is the leader of the ranking of the most profitable models of "Forbes". She appears in top campaigns and on the covers of prestigious magazines. We reveal the secrets of Kendall Jenner's style, so you too can look like a top star!
Tight cuts
Although the fashion worldwide is for comfortable oversize, Kendall Jenner goes against the current trends. Her daily outfits are dominated by clothes that cling to the body. Such a choice should not surprise anyone – in this way the model emphasizes her ideal figure. On a daily basis, Kendall Jenner can most often be seen in bikinis or leggings. For the evening she likes to choose bodycon dresses or catsuits. She complements such styles with high-heeled shoes, which further elongates her slender figure.
90s style
Although born in 1995. Kendall Jenner knows the '90s only from stories, they are a perfect fashion inspiration for her. Flip-flops on a stiletto heel, baguette handbags, elongated glasses in the style of "The Matrix" are just some of the accessories that were popular in the 90s, and today are experiencing their second youth. Jenner was one of the first to start lavishing on Instagram the combination of a slinky dress with heeled boots. It is worth noting that her styles are always unique and revealing. Each look brings plenty of freshness.
Normcore
Normcore is a fashion trend characterized by complete ignorance of style and fashion rules. Can a model of the likes of Kendall Jenner afford it? By all means yes! The star can often be seen on the street in typical laid-back style. Beige-colored jeans paired with a plain white top is a look that any of us can easily recreate. The duo of white shirt and leather jacket is broken by dyed pants with an asymmetrical button-up, and she wears colorful sneakers with a retro-style coat. While these may not be combinations that fall into the canon of current fashion, they never make Kendall Jenner look ordinary.
Ambassador of young brands
Although the base of Kendall Jenner's styling is usually clothes from well-known top designers, such as Balmain, Givenchy and Balanciaga, she often relies on young and emerging brands. It's thanks to her that shoes and handbags from ByFar, clothes from Paris Georgia and heeled flip-flops by Amina Muaddi, and even a collection by Magda Butrym, have gained notoriety. The whole world heard about Richard Quinn when Kendall Jenner appeared in his creation at the Emmy Awards. The model can boldly be called the ambassador of small brands.
Minimalist black good for everything
Classic black is the color in which Kendall Jenner shows up most often. Although the model is not afraid of colors and flashy patterns, she remains faithful to black. To ensure that monochromatic styling is not boring, Jenner experiments with materials and details: creases, geometric cuts, clearances, unconventional necklines… All this gives styling a touch of freshness.
main photo: unsplash.com/Joshua Rawson-Harris