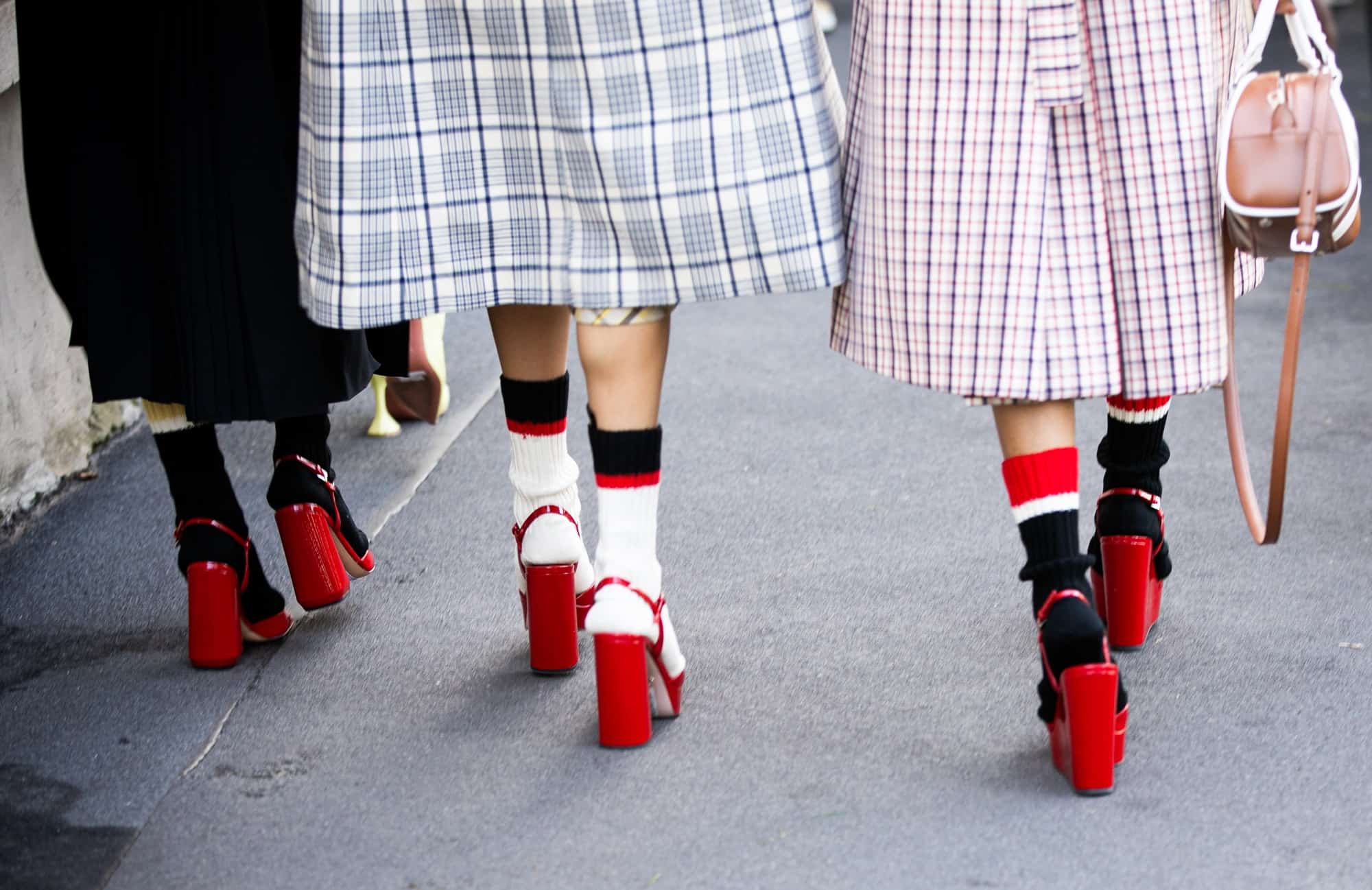 For several years now, colorful and sophisticated socks have been experiencing a real renaissance. They are not only an element linking the whole look, but also a way to express your interests, mood or personality. Experimenting with different patterns is a lot of fun.
How should you wear them? We've created a little guide to the world of socks for you
For a long time, the rules of combining socks with the rest of your closet applied mainly to the male part of the community. Today these restrictions have been loosened up so much that everyone can go crazy with socks. Even when it comes to a quite controversial trend of wearing socks with sandals, which for years caused embarrassment in many of us. Now the juxtaposition is downright desirable.
The trendiest sandals, platforms or even birkenstocks and crocs worn on bare feet don't inspire any excitement. Fancy socks, in the summer season especially the thin 'tights' will not only protect you from shoe abrasions, but will attract eyes and make you fit in the very current it-trend.
For dainty sandals, platform or heeled, it's best to match equally girly knee-high socks. Actually, they shouldn't reach the knee, but rather end before mid-calf. If they are a bit longer, it's a good idea to crease or roll them up. Then you can add some character to them. You can also contrast them with monster platform sandals.
Thick and tall socks, associated with sports like golf and soccer will pair well with rubber cubot flip-flops, the massive aforementioned bircenstocks and crocs. If you prefer the standard length ones, then bet on color and theme. Black crocs and blue avocado socks? Why not.
The rest, of course, is left to your imagination and taste in choosing the right accessories. Have fun with it!
Read also: The slit leg is the microtrend that has taken over the world of pants this spring
Main photo: Claudio Lavenia/ Getty Images Entertainment/ Getty Images