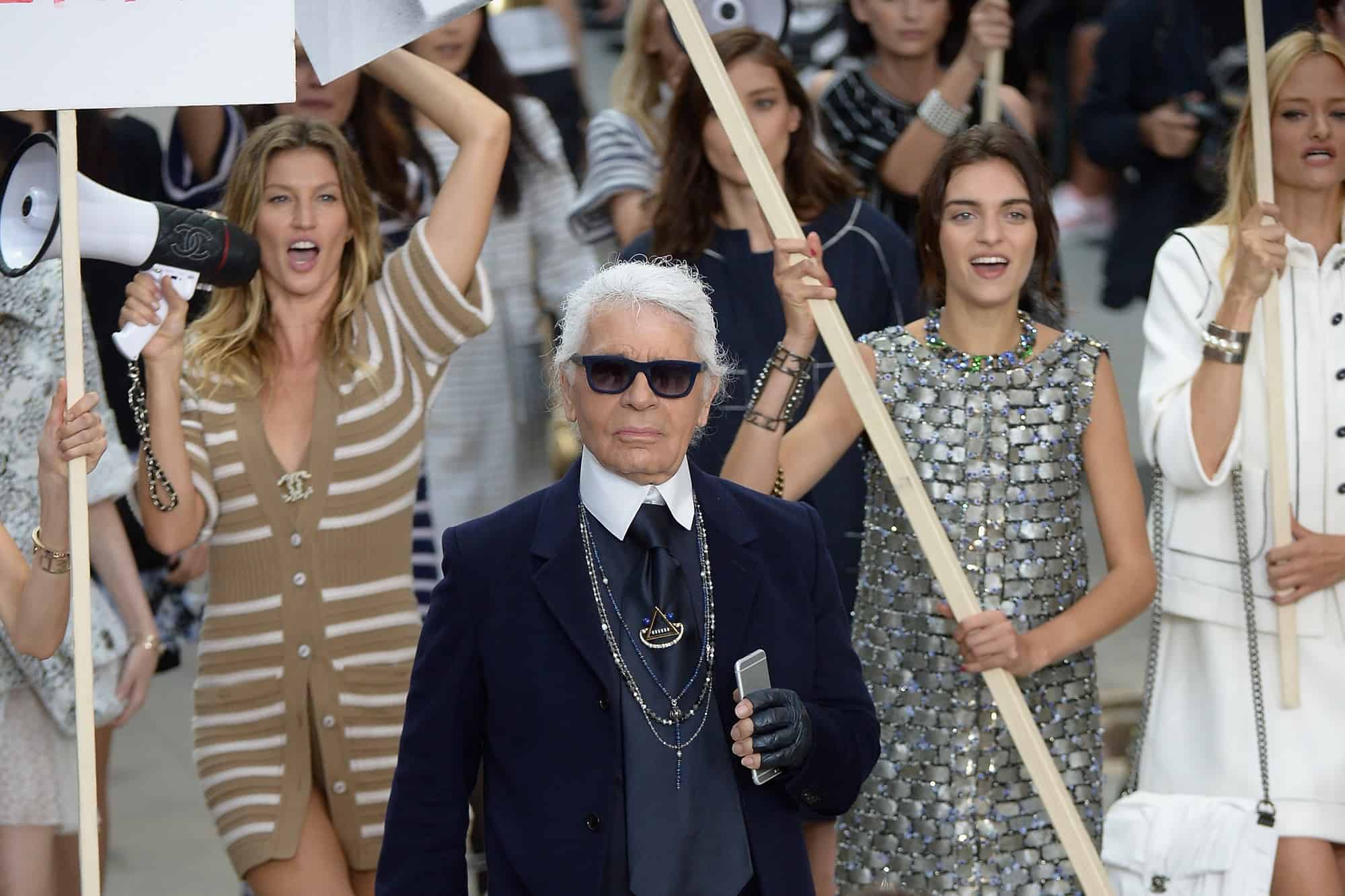 The world of fashion brings together a lot of inspiring and valuable people. Fashion icons, famous designers or models famous all over the world are people who often have had various life experiences. Words spoken by them often stay with us forever, giving us a real lesson in life. Fashion has often been a starting point, a kind of metaphor that prompts greater reflection and thought.
The greatness and phenomenon of a person is evidenced by their actions as well as their words. Many famous people have made memorable statements about fashion and style. Their quotes have often been captured in interviews and books. Over time, we find that the mottos have taken on a universal appeal, becoming a signpost and guide for others. Discover the most popular quotes about fashion that hide depth and great life wisdom
21 fashion quotes you should know
Fashion Icons
Many famous quotes come from the mouths of famous and loved fashion people. Here are the most touching ones
"At 20, you have the face that nature has given you. At 30, the one that life has carved for you; and at 50, the one you've earned." Coco Chanel;
"You can buy fashion, but you have to have style." Coco Chanel;
"Fashion does not exist only in clothes. Fashion is in the sky, in the street, fashion is ideas, a way of life, everything that happens". Coco Chanel;
"I don't know who invented high-heeled shoes, but all women owe a lot to him." Marilyn Monroe;
"A dash of bad taste is like a pinch of bell pepper. We all need a pinch of bad taste – it's crisp, healthy and physical. I think we must not be afraid of it. What I object to is a lack of taste." Diana Vreeland;
"What you wear is indicative of how you present yourself to the world, and even more so today, when human contact is and is about to be absent. Fashion is a living language." Miuccia Prada.
Fashion designers
Fashion designers are individuals who create true works of art. Their collections often change the course of fashion and inspire generations to come. It is worth knowing their mottos
"I always find beauty in things that are a little strange or flawed – they are much more intriguing". Marc Jacobs;
"Elegance is not about being noticed, but about being remembered." Giorgio Armani;
"Fashion should not be a prison, but a form of escape". Alexander McQueen;
"A fashion designer must be an architect of design, a sculptor of form, a painter of color, a musician of harmony and a philosopher of restraint". Cristóbal Balenciaga;
"Being trendy is the last stage before being tacky". Karl Lagerfeld;
"Fashion is about dreams and about making other people dream". Donatella Versace;
"If you don't have a passion for something, you shouldn't pursue it at all." Alexander McQueen;
"Fashion has always been a repetition of ideas, but what makes it new is the way you put it together." Carolina Herrera;
"There is a moment in life when you have to accept that someone else is younger, fresher and hotter than you. Life is not a beauty contest." Karl Lagerfeld;
"I think personal style starts from within because it is a philosophy and a foundation. If you are honest and true to yourself, you will have the best sense of personal style." Stella McCartney.
Individuals with significant influence on the fashion world
Besides famous designers, editors of major fashion magazines, photographers or fashionistas have also had a significant voice in fashion. Learn about their perspective on style and trends
"Fashion is not about looking back. Fashion is always based on looking forward." Anna Wintour
"Fashion is a declaration of your own freedom." Anna Dello Russo;
"Fashion is the armor that gets us through the everyday." Bill Cunningham;
"If you can't be better than your competition, dress better." Anna Wintour;
"Don't be fooled by sales: they're like the beautiful mermaids in Pirates of the Caribbean 4 – first they tempt you, then they drag you to the bottom of the ocean". Anna Dello Russo.
Read also: 7 fashion apps you'll want to download right now
Main photo: Dominique Charriau/ WireImage/ Getty Images