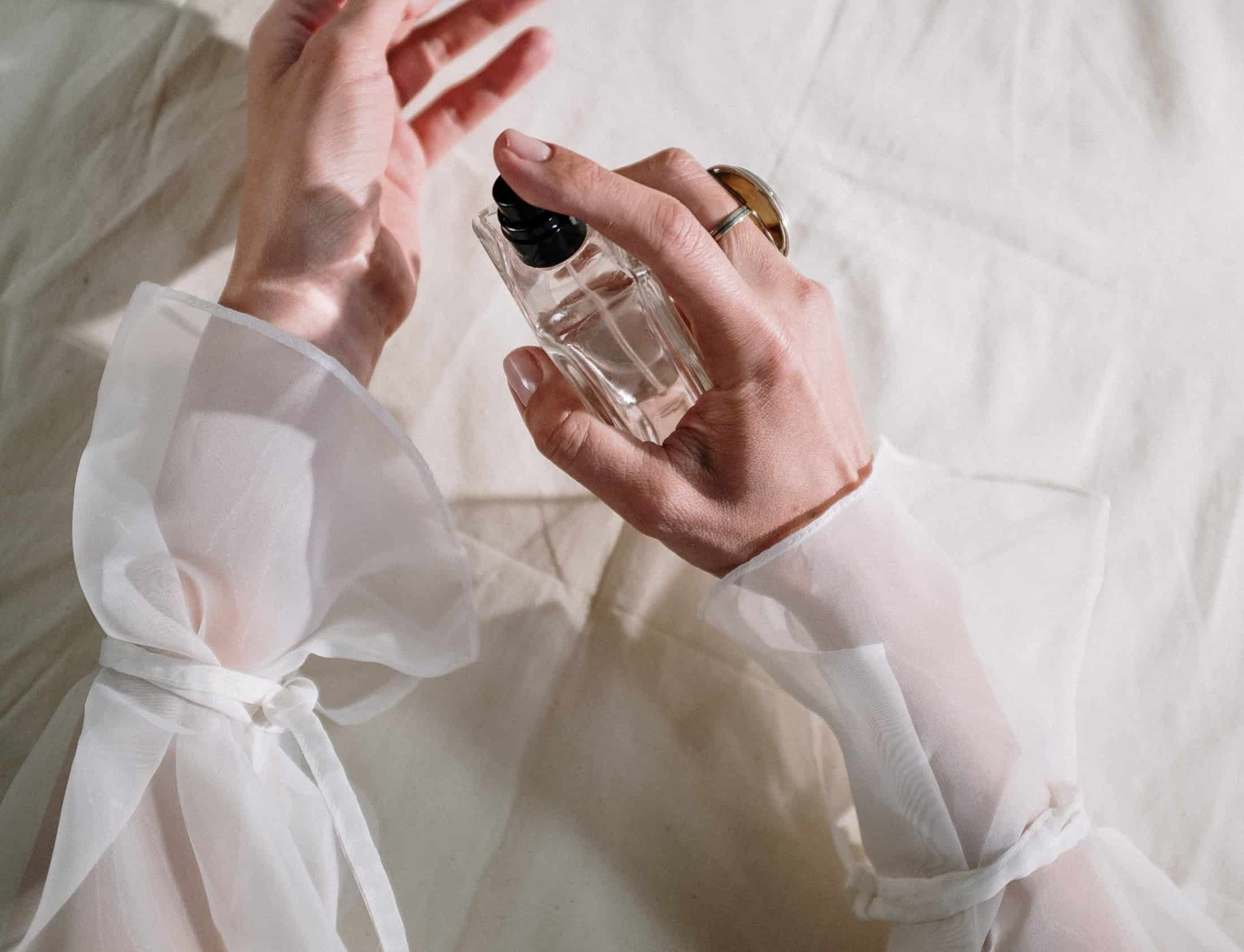 Beautiful scents tempt everyone. However, choosing a perfume is more than just sniffing caps and splashing paper testers. It so happens that in the store perfume smells great, but when you get home it turns out to be a completely different scent. Find out how to properly test perfumes to avoid mishaps!
Blotter test
Practically in every perfumery you can find characteristic papers – these are blotters. On such a tester you can spray selected fragrance without the risk of mixing it up, as happens on the body. The scent of perfumes changes with time, so it is worth putting such a blotter somewhere for a few hours and only after some time check the scent again. Then, it may turn out that it is completely different than when fresh. However, you have to remember that a blotter is not the same as skin and the smell can still change. However, such a test can help you find the fragrance notes that suit you best
The skin test
Once you have your favourites picked out, it's time to do a skin test. The warmth and natural scent of skin can significantly alter the scent of a perfume and make it surprisingly different from the original. How to prepare for such a test? Do not change anything, use the cosmetics you always use to know if their smell does not mix unpleasantly with the scent of perfume. After all, every day we wear a mixture of different scents – washing powder, deodorant, creams, lotions with different scents, and the natural smell of the skin. With time, a slight smell of sweat adds to it, and as a result, in the evening we smell completely different than in the morning. Therefore, it is best to test the perfume throughout the day. Not only check their durability, but also track how the smell changes over time
During such a test, spray perfume on your wrists or the bends of your elbows – due to strong blood circulation, these places generate the most heat, and thus the scent spreads best. When you wear a new fragrance, take every opportunity to ask a friend or family member what they think. We perceive fragrance on our bodies a little differently than others.
Ask for a sample
Most perfumeries stock samples of the perfumes they offer. You can get such a small sample for free, and it will allow you to test a particular fragrance for a few days, which will give you the best results. If you cannot get a sample of the fragrance of your choice, a good option would be to buy an eau de toilette or perfume inspired by the fragrance. This is a much cheaper option that will give you a general idea of how the fragrance notes behave on your body. Such cheaper alternatives to well-known perfumes can be found at https://perfumik.pl/perfumetki. It is important to know before spending a few hundred zlotys if the scent is definitely right. It would be a pity to find out after the purchase that the smell does not go well with our fragrance. This is why it is worth asking for samples or buying a perfume with similar notes. Nobody likes to waste money, especially if it is a large sum that was supposed to be spent on buying luxury perfumes. Testing a perfume for a few days guarantees you a thoughtful and accurate purchase
When buying a perfume, remember to divide it into day and evening fragrances and distinguish basic fragrance notes: fresh, floral, fruity, woody and oriental or spicy. This classification will help you choose the best perfume for your character, style and preferences. Take into account that different fragrances suit different seasons and that at different temperatures fragrances evaporate in a different way. Good luck!
Read also: Introducing some essential oils with properties beneficial for your hair
Main photo: cottonbro/ pexels.com