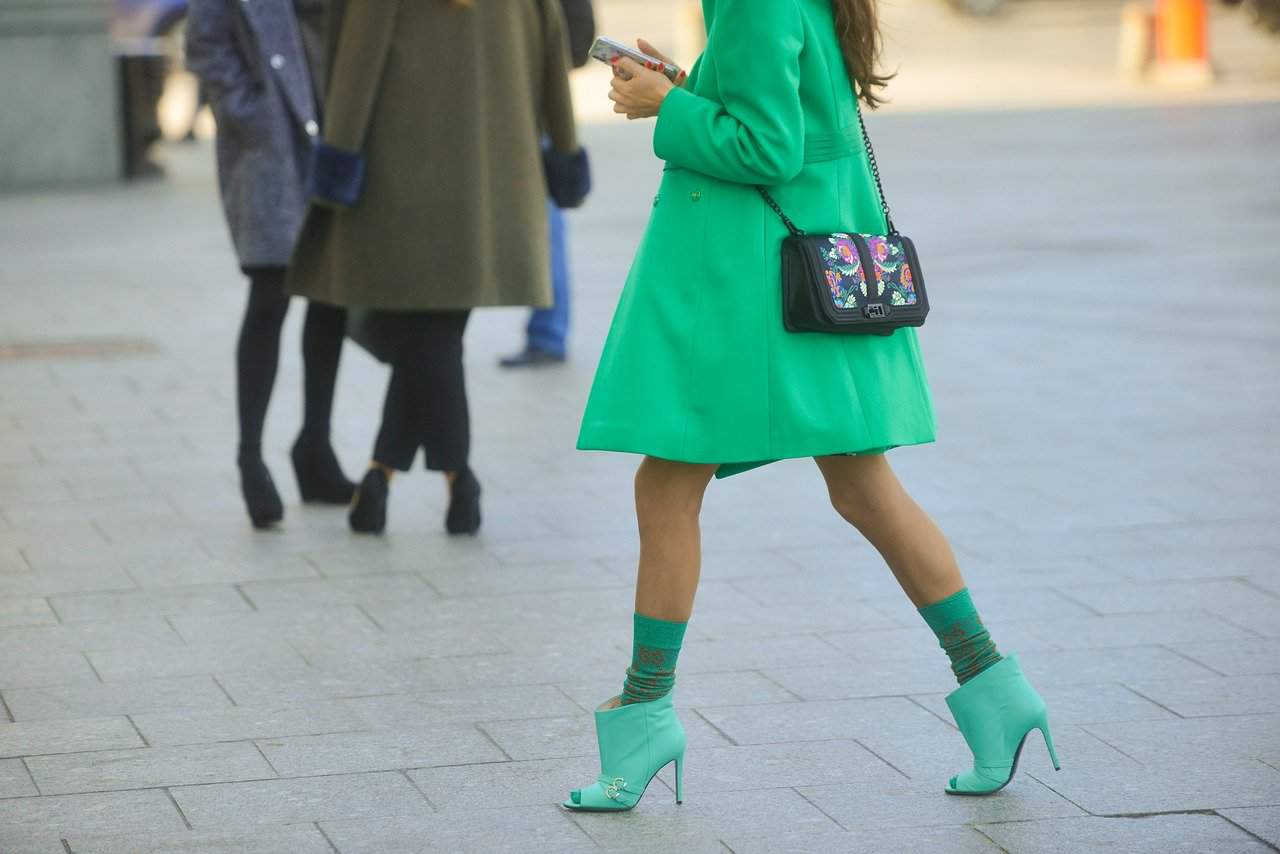 Autumn, especially the late one, is associated with cold, rain and weather not very encouraging for walks. The most effective recipe for these problems is an appropriate outfit, tailored to the conditions outside the window. To enjoy not only the autumn, the most important thing is comfortable and thermally convenient footwear. See for yourself that you can wear boots not only in autumn, but in fact at any time of the year
Boots for autumn
In the colder seasons, such as, among others, late autumn, boots are the easiest to wear and style. Flat boots or boots with a delicate heel are perfect everyday shoes for the transition between summer and winter. They are comfortable, warmer than regular half-shoes and perfectly fit into typical autumn outfits. They match perfectly with a coat, jacket or a thick sweater and give a more warm visual expression to the styling. It can be said that they make a perfect outfit for going out with friends for pumpkin and gingerbread coffee and a walk among yellow and orange leaves. Boots are usually made of leather-like materials, which makes them perfect for protecting your feet from cold and moisture. They are not as effective in the rain as well as wellingtons, but they are certainly a better solution than sneakers or tennis shoes.
Boots for winter
If the winter is not too harsh, there is not much snow on the ground and temperatures do not fall much below zero, you can successfully wear boots during this period. Of course, for winter it is worth choosing a version of shoes with at least a slight insulation, for example, plush or fur inside. Insulated boots can easily replace boots even during the whole winter, unless you go for a long hike through snowdrifts. If you want to add some height without sacrificing comfort (as you know, stability is extremely important in winter on ice), you can also wear boots. While heels can be a hazard on icy sidewalk, wedges give your foot virtually the same support as a flat sole shoe, so you can maintain or quickly regain your balance.
Boots for spring and summer
Spring is a season somewhat similar, in terms of weather conditions, to autumn. Therefore, the perfect footwear for this period are openwork or lace-up boots. These shoes are so versatile in terms of style that they fit perfectly with both jeans and a dress. They're a great option for cool spring weather that still feels more like winter. On the other hand, after the arrival of warm May and June days, you do not have to give up this type of footwear at all, just choose another, lighter model of it. Fingerless boots, resembling high-backed sandals, are a perfect solution for warm days of the year – in late spring and between the end of summer and the beginning of autumn. This cut of boots is so elegant that they are suitable even for dance parties, not only to the club, but also to the wedding. Thanks to their rather built-up form, they stabilize and protect the ankle from twisting, therefore, in case of losing balance on the dance floor, it is more difficult to get injured
Shoes are an important complement to every outfit, in a way defining its character. Good shoes provide thermal comfort, proper posture and support for the foot. Do not wait, get yourself boots and enjoy them all year long!
Main Photo: tokatlian/pixabay.com