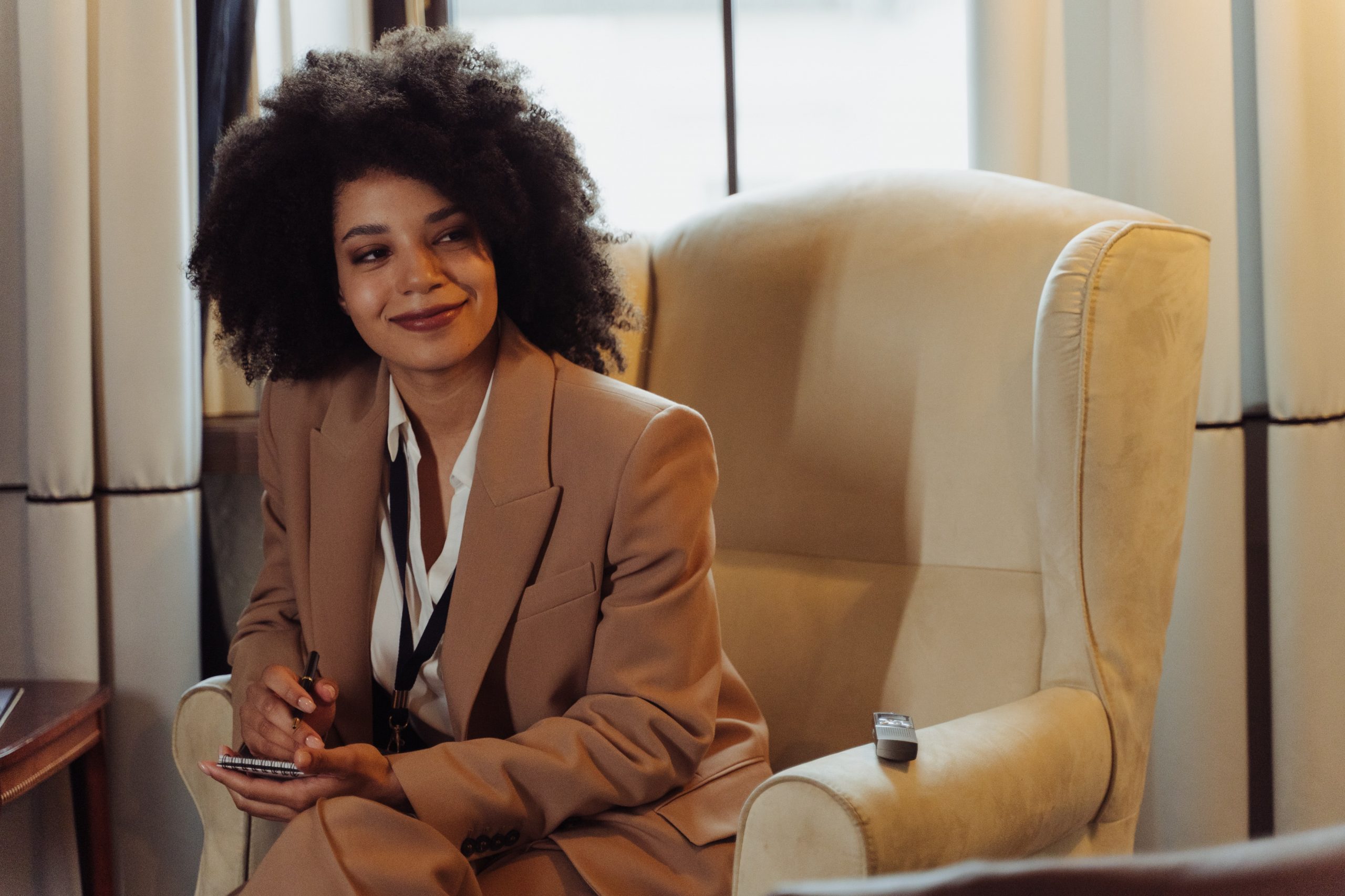 There is a lot of truth in the saying – the way they see you, the way they write you – so follow our tips and create the perfect hairstyle for a job interview. Despite appearances, it is a very important element in the whole situation.
You only get one chance to make a good first impression. Especially when it comes to a situation like a job interview. Being late will immediately put you at a disadvantage, as will an inappropriate outfit
Don't show up in dirty, stained, or rumpled clothes, and don't wear dresses or mini skirts. Also out of the question are see-through blouses and shirts (or too small, opening at the bust), but also sunglasses, sandals and expressive, heavy jewelry.
Here are suggestions on how best to dress for a job interview.
Dress for the job and the position
Whether you dress smart, businesslike or smart casual (not casual!) depends on the workplace and the position you're applying for. It is worth looking at the company's website and social media profiles for this purpose.
If it's a senior position, such as a manager, supervisor or director, or one that involves direct contact with customers, such as in a bank, it's best to go for impeccable elegance.
In other cases, creative industries and companies, where there is a relaxed atmosphere, we can allow ourselves the already mentioned smart casual style, i.e. semi-formal, called sporty elegance. Let us also remember that it is always better to dress too elegantly than too casually.
An extremely fashionable women's suit will look perfect – in navy blue, bottle green, dark purple or classic black, although here it is better to choose an "interesting" top, for example with a fancy collar or a decorative line of buttons. You can also bet on a subtle pattern, if the place does not require us to follow a strict dress code.
Pants and an elegant sweater made of high-quality fabric, which will fit the figure very well, are also a great choice.
What shoes and jewelry to wear to a job interview?
Whether you decide on the aforementioned suit, or simply material pants and a shirt, or an elegant shirt blouse, or perhaps a suit (skirt no shorter than knee-length!), your shoes should not have your toes exposed. It would be in bad taste to appear in sandals or flip-flops, even the most fashionable ones. Additionally, we wear tights with skirts, even in summer.
When it comes to jewelry, it is best to follow the less is more rule and stay with a watch and a delicate necklace or earrings. The situation changes when you apply for a position in the creative, artistic industry. Then it will be welcomed and there is no need to be so restrained.
There is also nothing to be crazy about, because everyday agency or company life is one thing, and a job interview is another, and you should always remember about an elegant, neat and simple outfit.
You should also pay attention to comfort – both clothes and shoes cannot pinch, rub or squeeze you. Then it will be difficult to focus on giving substantive answers.
Read also: https://trendloupe.com/style-lessons/how-to-choose-earrings-to-the-shape-of-your-face-we-suggest/
Main photo: cottonbro/pexels.com