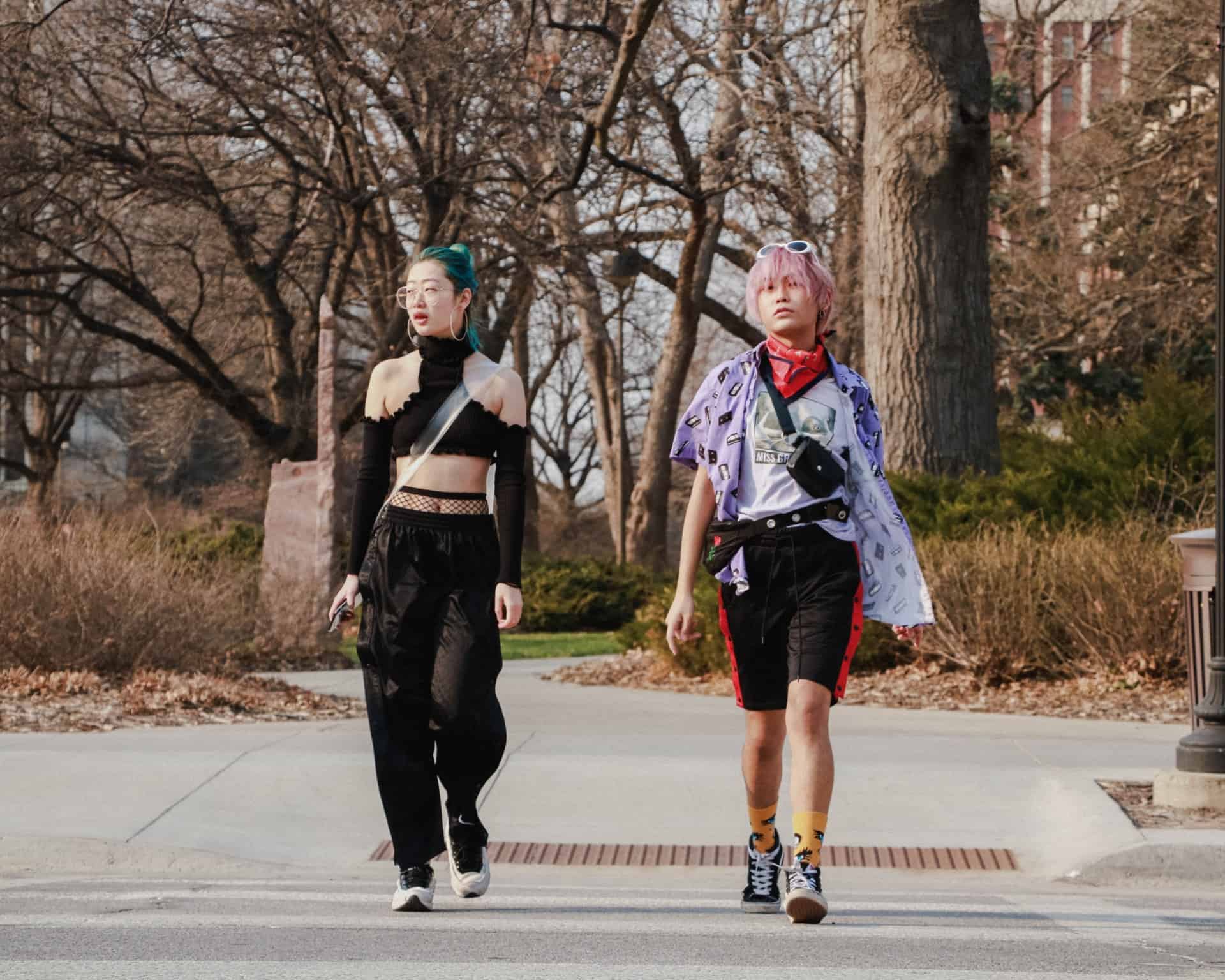 In the world of fashion anything is possible. For several seasons now, we can clearly observe a blurring of the boundaries between clothes for women and for men. Although for years women have been wearing pants and other elements of men's clothing, men in skirts are a complete novelty. What don't you know about androgynous clothing?
For women and for men, or clothes for everyone
Maybe let's start with what it means that clothes are androgynous? It's nothing more than combining in styling features of clothing characteristic for women and for men. In the case of women, these are classic shirts, suits and ties. As for men, this trend arouses much more controversy. Men's clothes with beads, skirts, dresses, jackets or blouses with cleavage can be seen not only on the catwalks. This is how celebrities, instagrammers, as well as ordinary people wear themselves.
Men's fashion
One of the top androgynously dressed men is Harry Styles. His style delights and shocks. He often combines pearl necklaces, blouses with delicate heart necklines and chic skirts. Apart from photo shoots and concerts, we can also see him in this kind of outfit every day. He is not afraid of his sexuality and very much enjoys experimenting with fashion, which can be seen at first glance
Of course, there is no shortage of people who follow his example and choose pieces of clothing that appeal to them, regardless of their form. Among men, androgynous footwear is also very much on trend. Massive high-heeled shoes with high uppers in very large sizes are the designers' answer to the demand for this type of clothing. Accessories such as jewelry and handbags also have no gender. For bolder men, necklaces with decorative pendants or pearls are perfect. Large, hanging earrings are great, but also small ones, such as circles.
As for decorative elements on hands, rings with large stones have been dominating for several seasons. This trend has also moved to men's fashion. Such ornaments, combined with neat hands or original manicure, will look great. Handbags regardless of size are worn by both women and men. They are comfortable, stylish and perfectly fulfill their function. Therefore, no one should be surprised by the fact that men also began to reach for them.
Men's fashion could not lack sweaters as well. Ultra trendy are those with braids, fastened with small buttons. They go perfectly with wide pants.
Women in a masculine version
Women are definitely more open-minded when it comes to fashion. They know what goes with what and how to combine different clothes and accessories. Men's fashion for women is already a classic. Ladies of all ages like to choose men's large shirts and combine them with elegant pants and a jacket. A perfect example is the use of a suit together with decorative underwear. Such a combination is sure to be very sexy. Matching a tie with casual clothes is a classic in itself.
It is worth playing with fashion and experimenting with clothes every day. Only by doing so will we be able to discover our own unique style that will allow us to stand out from the crowd.
Main photo: Karla Martinez/unsplash,com