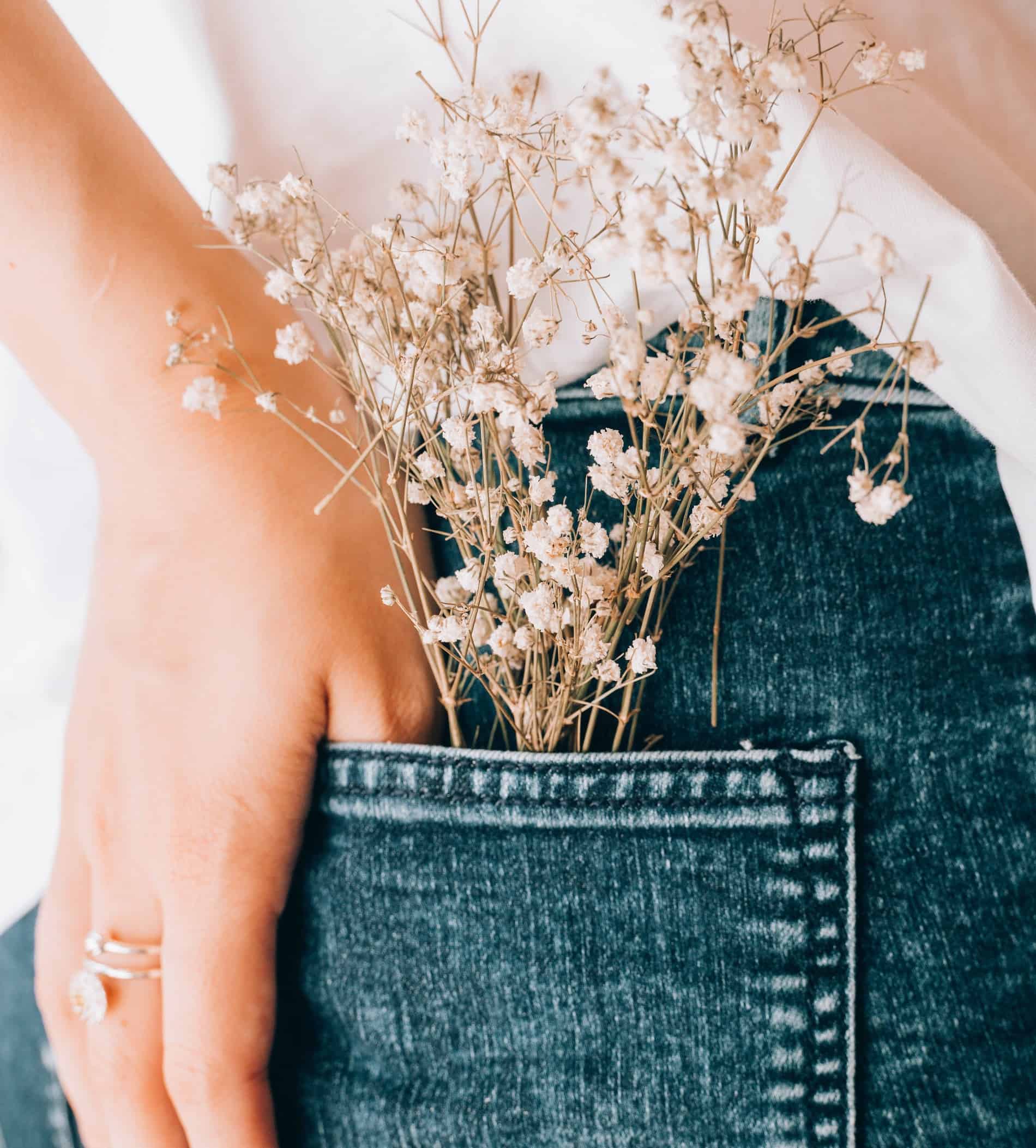 Better quality fabrics, general cleaning, thoughtful second-hand shopping, and mending clothes and accessories are all ready-made solutions to make your closet eco-friendly.
Eco-friendly fabrics
What we wear and buy has a huge impact on the environment. Therefore let us choose ecological materials, which, contrary to appearances, do not have to be only natural. Artificial admixtures are often needed to make a garment take on a certain characteristic, for example elastin makes it flexible and adaptable to the body and movements.
We recommend linen, organic cotton, silk, hemp fibres, bamboo, but also Tencel, Lyocell (artificial, made from wood cellulose) and recycled polyester or Pinatex (a plant-based alternative to real leather).
It's time to start tidying up!
Clothes spilling out of the closet, taking up every square inch of it have nothing to do with the ecological approach. Let's do a general overhaul of our closet and leave only what we really like, look and feel good in.
There's no point in having pants that you'll only fit into when you lose weight, a skirt that you have to buy a matching blouse for, or shoes that are a little too small but still look great.
Less clothes, but better quality
Once you've tidied up, you can take a long, hard look at your closet and decide which items you're missing. Buy them consciously, bearing in mind their quality. It's better to have one decent cotton shirt, for example, than five polyester ones, which are beautiful but impractical and make you sweat.
If you are worried that high quality clothes cost a fortune, just wait for sales or look for discount codes online. Despite appearances, although we will spend more, they will serve us for many years.
Moreover, it is good to complete a capsule closet, the elements of which can be combined in many ways and everything fits together.
Second-hand shopping
Second hand shops, vintage shops, platforms such as OLX, Allegro, Vinted and Zalando pre-owned are under siege. We can buy real gems there for a fraction of the store price.
Thanks to this, a given item does not stay in someone's closet or land in the trash, but gains a second life
It is also worth looking for a new owner for your clothes and accessories which you no longer use.
Do not buy impulsively
Who of us hasn't bought something at the spur of the moment, without much thought, spontaneously? Certainly there are many such cases.
Unfortunately, such an approach has nothing to do with the eco philosophy. It is better to control a whim, even when promotions tempt us at every turn, and ask yourself – "do I really need this thing?". Then it may turn out that we wanted to buy another beige blouse, blue shirt or black shorts
Go back to the store the next day or later, when your emotions have subsided and you've decided that you really need the item.
Don't throw it away, repair it!
Finally, we have left the repairing and altering of the contents of your closet. Sometimes a small intervention of a dressmaker or ourselves is enough, even if we do not have a knack for sewing.
Broken buttons, zippers or snaps can be easily replaced, a small hole can be precisely stitched, a stain can be covered, and stitches or balling can be removed. The same goes for shoes and handbags – you don't have to throw them in the garbage right away.
Read also 21 quotes about fashion that can serve as a life motto
Main photo: Alina Vilchenko/ pexels.com