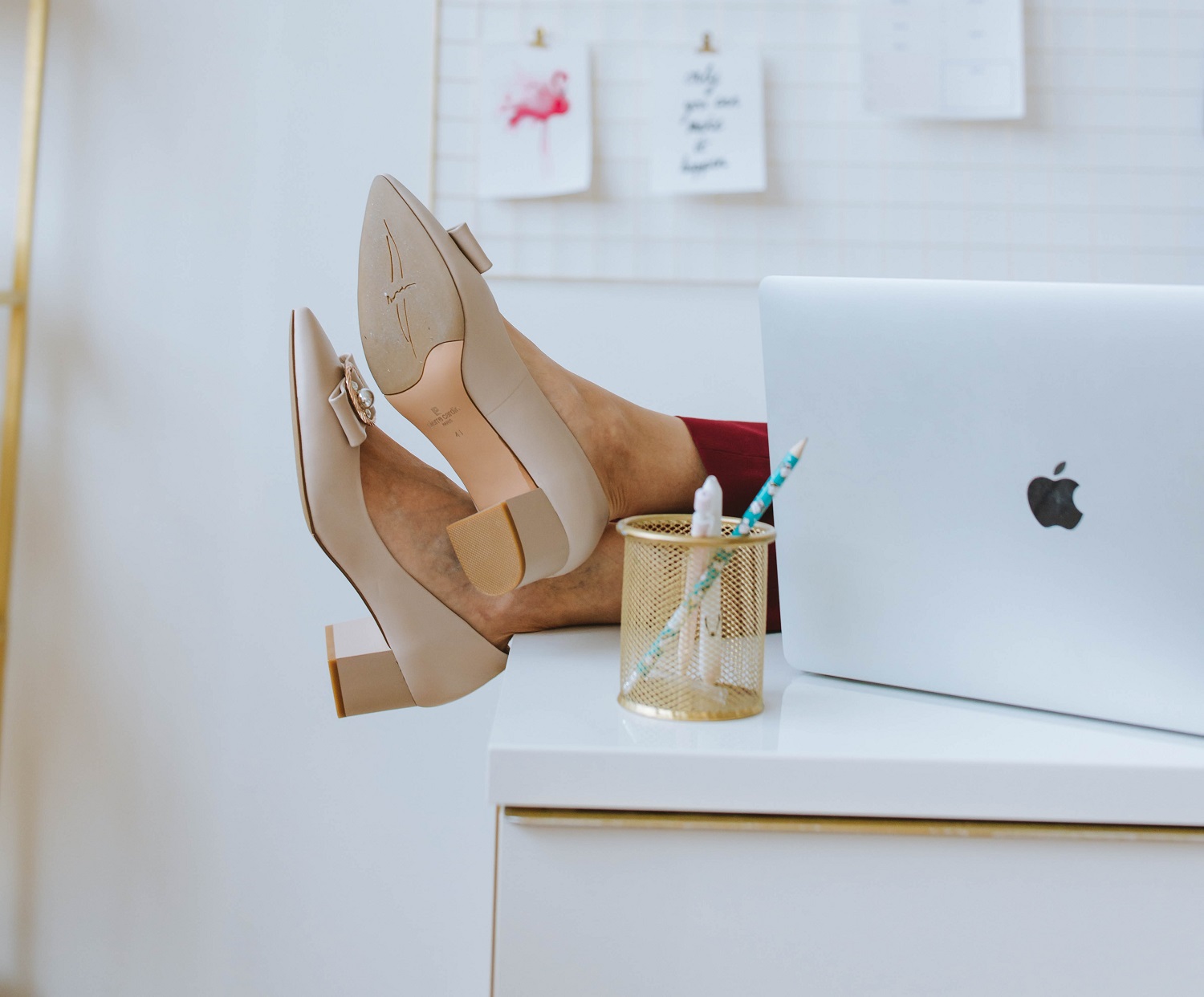 Buying shoes online can be a problem for some people – unless you know how to do it so that the shoes are comfortable and fit as well as possible. Check out what to consider when shopping!
More and more people decide to do their shopping online. This solution is much more convenient and easier than traditional shopping in a stationary store. However, some people are afraid to buy shoes online. The vision of too tight, ill-fitting shoes effectively deters us from doing so. However, it does not have to be like that. It is enough to know a few simple rules, which should be followed when shopping on the Internet, so that the shoes chosen by us will be a hit.
How to measure your foot?
Each of us knows the size of our foot, but before buying shoes online it is worth to measure it. To do this, it's best to put it on a piece of paper and make its outline. Then measure the distance between the tip of the big toe and the end of the heel. While measuring, it is also a good idea to check the width of the foot. It is best to do all this in the evening, because then the foot, tired after the day, is the largest. If one of our feet is bigger than the other one, the shoe size should be adjusted to the bigger one
When we already know the size, we add additional 0,5 cm to this value – so if our foot is 25 cm, the shoes we should buy are those with 25,5 cm. However, this rule applies to such shoes as boots, shoes, sneakers or slippers, but it won't work in case of flip-flops or sandals. If you buy stilettos, pumps or ballerinas, it is worth taking into account a slightly smaller reserve, i.e. about 0.3 cm. This way they should not be neither too loose, nor too tight.
Sizing – how to read it?
In Europe we usually meet French sizes. The most popular women's sizes are 36, 37, 38 and 39. Size 36 fits a 23.5-cm-long foot, 37 fits a 24-cm-long foot and 38 fits a 24.5-cm-long foot. Sometimes you can also find English sizes (inch). In this case size 4 corresponds to size 37, commonly known in Poland, and size 5 to size 38.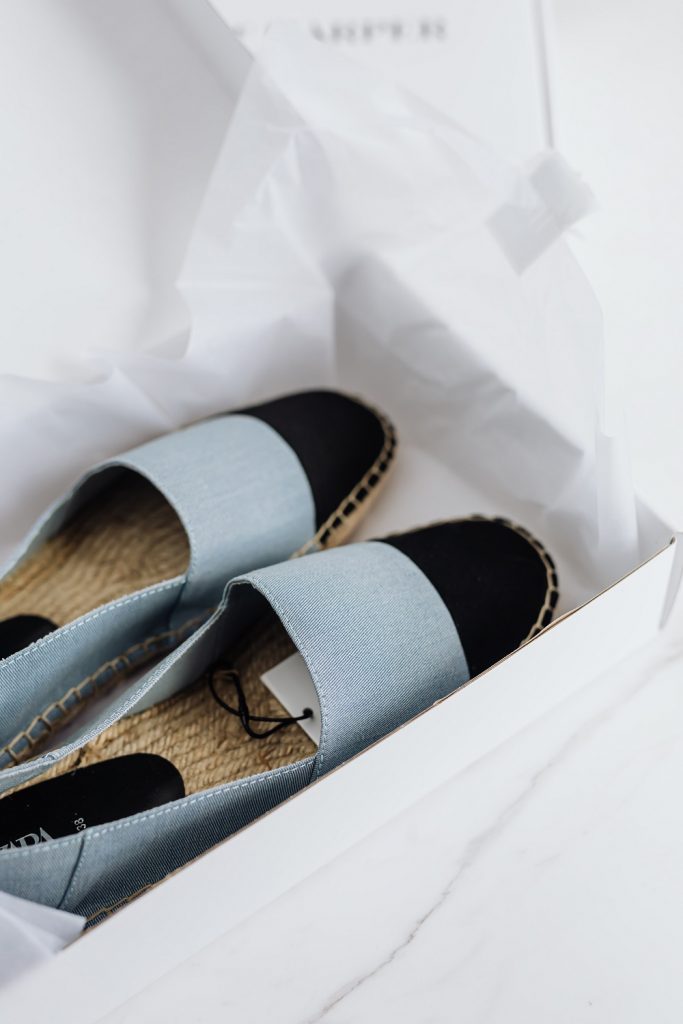 Shoe material – which one to choose?
A basic division of shoes divides them into: natural (leather and suede), eco-leather and fabric. Leather shoes are generally considered to be the most comfortable. They can be made from pigskin, calfskin, or even ostrich. Leather shoes are more expensive than others, but they are characterized by durability, elegance and the fact that the foot can breathe in them. Shoes made of suede or nubuck require much more careful care – they are more prone to dirt and less durable
Ecological leather shoes are a solution for people, who like to change their closet often or for those, who are not indifferent to animals' fate. They are cheaper than those made of leather, they rarely rub and many of them effectively imitate leather. Unfortunately they are less durable than leather ones.
Shoes made of all kinds of fabrics are characterized by the fact that they are light and comfortable. Unfortunately, they are also less durable and often more difficult to maintain.
What else should you pay attention to?
When choosing shoes, you should pay attention to their quality – not only on what material they are made of, but also how. Before buying, pay attention to such elements as: the connection of the sole with the shoe (whether it is sewn or glued), what kind of stitching, threads, zipper are used, and how the holes for laces are fixed. There should be no threads or glue stains sticking out of the shoes and the insole should be well placed.
It is also worth looking for reviews of a given model. In the comments section, users often add their opinions about the products they have purchased. Take a look at them and pay attention to what others think about the sizing, the material they are made of, and their quality.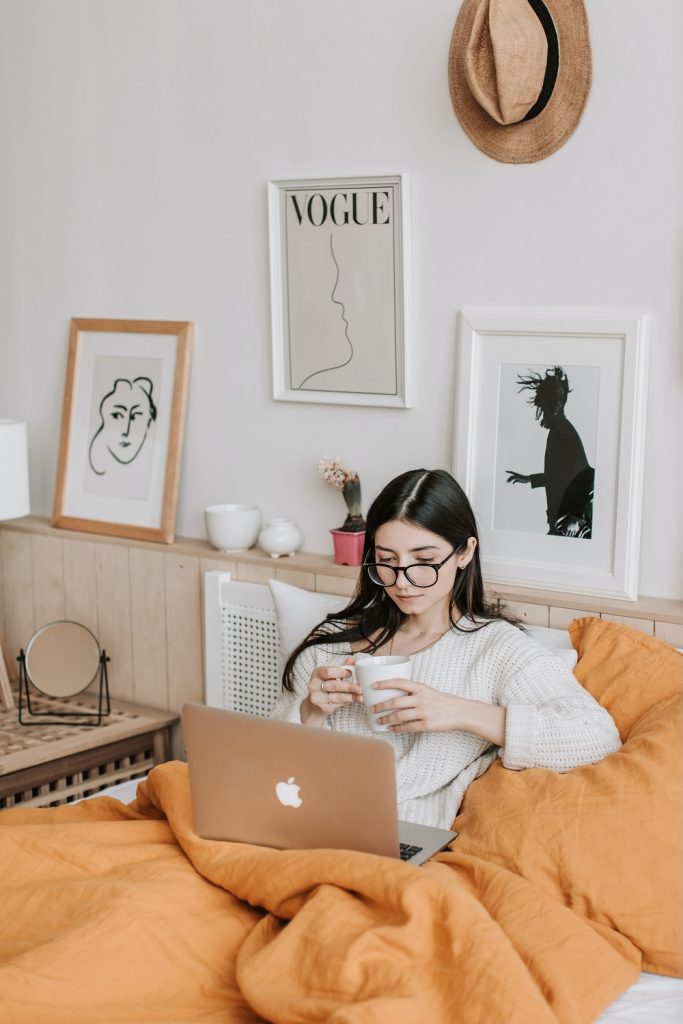 Read also: How to choose a coat for your figure? We suggest!