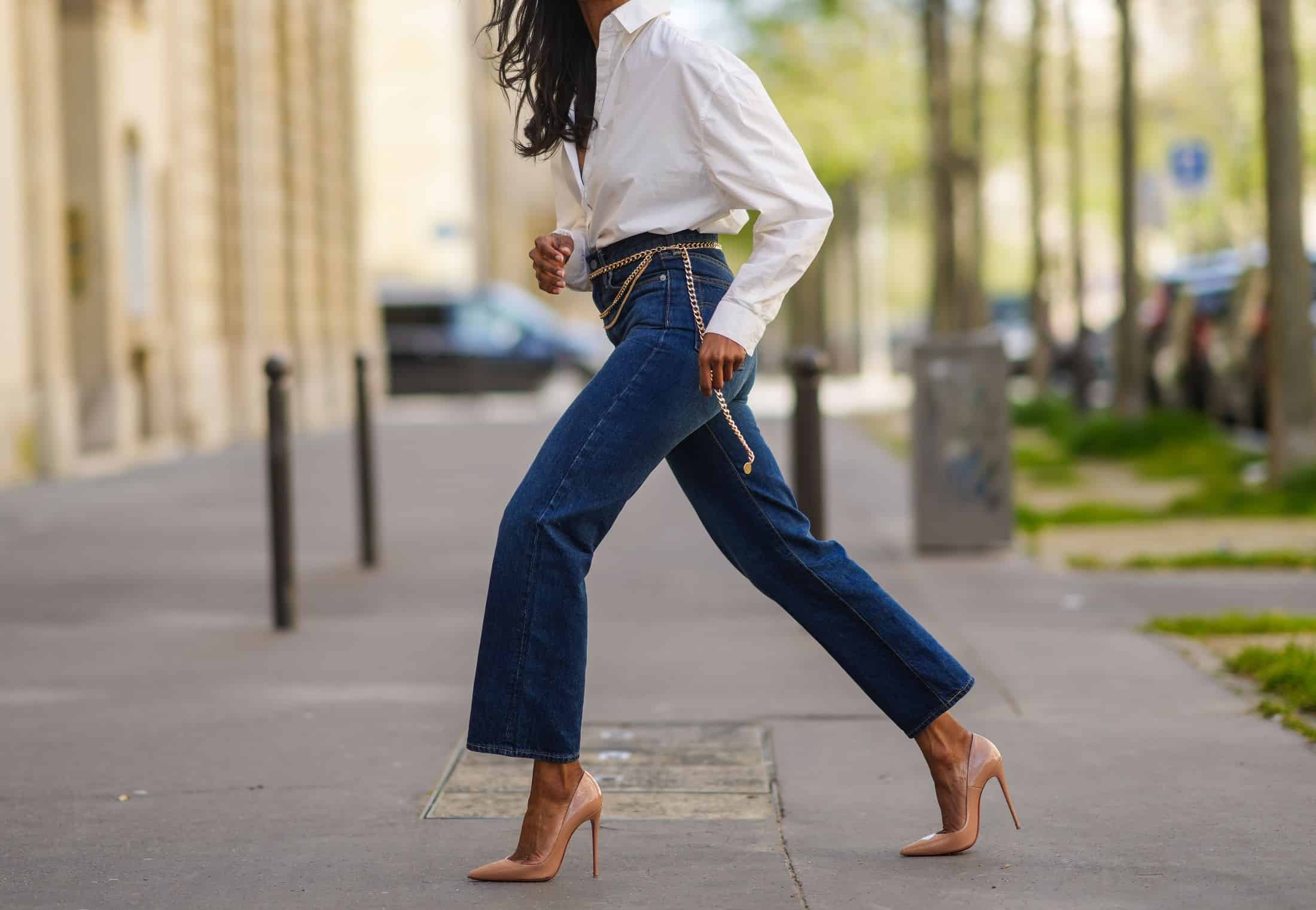 Jeans are one of those clothing items that never go out of style. However, styles, cuts and cuts over the decades are very different from each other. Many trends come back again and again, like the current trend for wide jeans, reminiscent of the hippie bell-bottoms. Do you know what pants were popular when you were born? Take a look at our photos to see what was fashionable when you were a child. Maybe you will find in them something inspiring and suitable for reproduction in 2021?
The first jeans for women were released by the brand Levi's in 1950 and served mainly as an outfit for girls who lived on farms and ranches. Hollywood movies, especially westerns, had a huge impact on the popularization of this type of pants. It was the actors who wore jeans tucked into stylish leather cowboy boots. Denim pants appeared more and more in publicity photos, where they were worn by movie stars of the time. Denim clothes became fashionable and over the years it is an item of clothing that almost every woman around the world has in her closet. They are comfortable, practical and at the same time they are a great part of many outfits
Fashionable jeans over the past decades
Years 1991-1995
The crazy 90s is a period that many of us remember mainly from the perspective of a small child, so it is a time idealized and remembered with nostalgia. What kind of jeans were popular back then? Denim was loved by women of all ages and not only as pants, but also as tops, skirts or even handbags. In the early 1990s, simple high-waisted pants were in fashion. The more extravagant girls wore pants with rips and a stylish hole at the knee. Rather, light blue color and thick, stiff material, which was not meant to be a perfect fit, reigned supreme.
The years 1996-2000
By the middle of the decade, or around 1996, darker colored jeans that were more stretchy and fit better were on trend. One of the first models who looked great in this type of outfit was Kate Moss, who came in them to a Calvin Klein event
2001-2005
The beginning of the new century is when jeans with a very low waist became popular. They were often worn by celebrities such as Destiny's Child and Britney Spears, who could show off their impeccable figures. In the following years, the fashion for jeans changed like a kaleidoscope. There were pants with rolled up legs, jeans without bottom pockets that showed off the buttocks, and fashion for very tight models, the so-called skinny jeans.
Years 2006-2010
There were also experiments with the length of pants. There was a time for jeans fishnets and Bermuda shorts. There was also a wealth of colors; from dark, to very bright, to faded shades of gray. Pants with prints, such as the snake skin motif worn by Heidi Klum in 2008, were another trend.
What jeans were in vogue during the last decade?
2010 saw the return of boyfriend jeans. These are usually loose-legged models with several rolled-up legs. Another very characteristic trend of the past decade were jeans dyed in intense, colourful shades. On the street you could see people wearing red, green or navy blue jeans. Over time, the fashion for high-waisted jeans, pants with holes and models with a straight or wide leg returned
Read also: 5 style lessons we received from Lady Di
Main photo: Edward Berthelot/ Getty Images Entertainment/ Getty Images