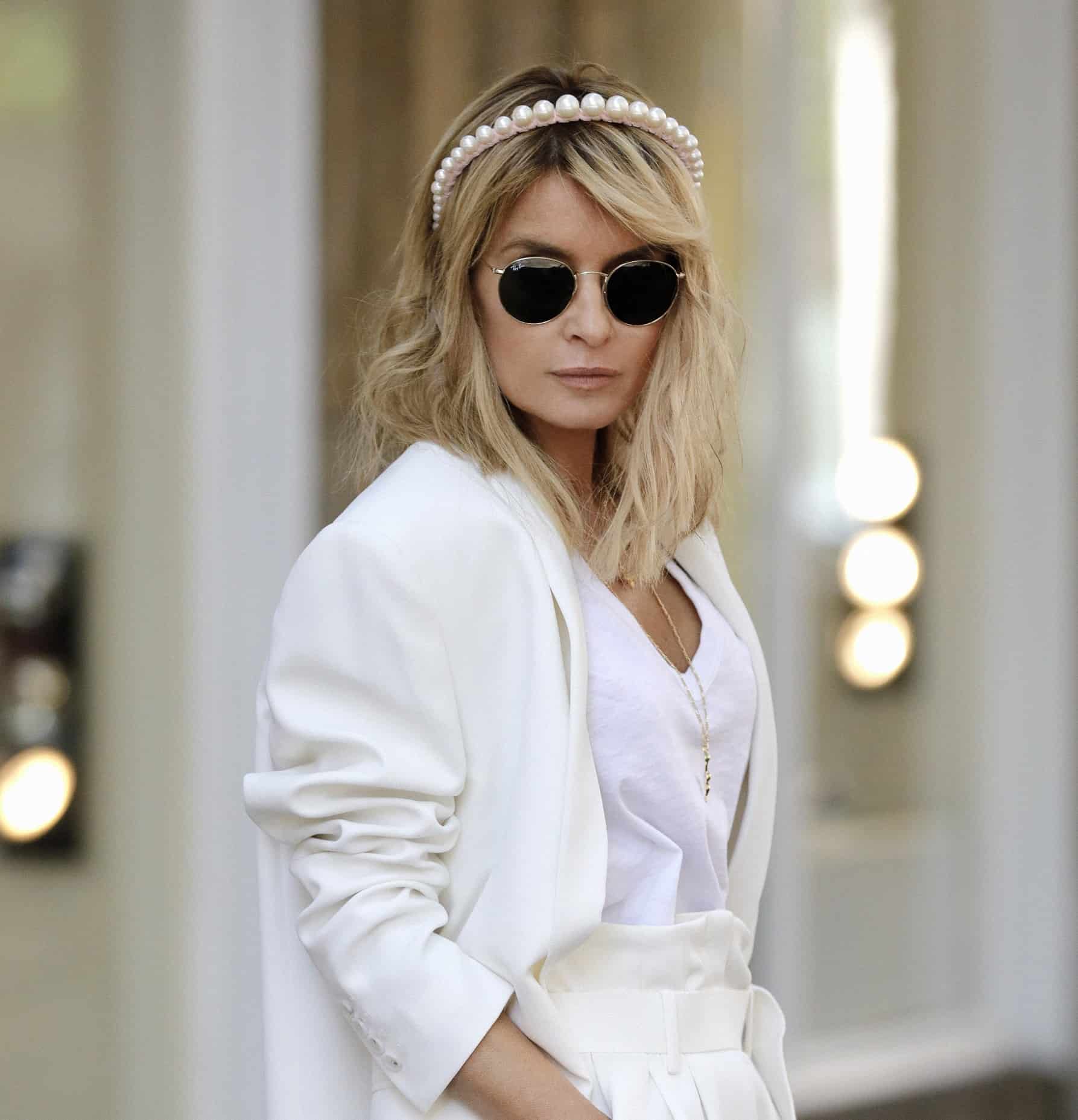 Wedding trends do not change as quickly as those of everyday fashion. Nevertheless, there are some changes happening in this branch of fashion as well. One of the biggest ones? Stylish girls are increasingly willing to swap a white dress for a light-colored suit. The effect? Truly exceptional!
The year 2020 was incredibly difficult for the wedding industry. Bans, orders, restrictions, and above all fear for the health of loved ones and their own. Experts also have no doubts that in the 2021 season young couples will decide on slightly more modest wedding ceremonies due to the situation in the world. And this minimalism will also be noticed in the creations of future wives.
Wedding dresses 2021 – trends
This does not mean, of course, that classic wedding dresses will be forgotten. However, it is said that the costumed meringues and glittering mermaids may no longer be "the one". A lot of women have been opting for boho dresses for a few seasons now, which are easier to reuse later (with cowboy boots, a denim jacket and a hat they will make a really good look). For the same reason, a lot of ladies also like to go for lingerie-style creations or… for a light suit.
The sacramental "I do" in pants and a jacket (set from Zara!) was said a few years ago by Emily Ratajkowski. And although it was not her who started this trend, since about that time, more and more brides we can see just in a suit – and the proof in this case are, of course, published on Instagram photos.
Let's also add that in the collections of major fashion houses for the season of spring-summer 2021 there was no lack of room precisely for white suits. In whose offer can we find them? Givenchy and Balmain, among others. We are convinced, however, that popular chain stores will not miss this trend in their offerings in the coming season.
What do you think about a suit or a set of pants and a blouse as a wedding outfit? We are definitely on YES!
Read also How to wear écru in winter? Here are 3 ways you won't look at black for a long time
Main Photo: Streetstyleshooters / German Select/ Getty Images